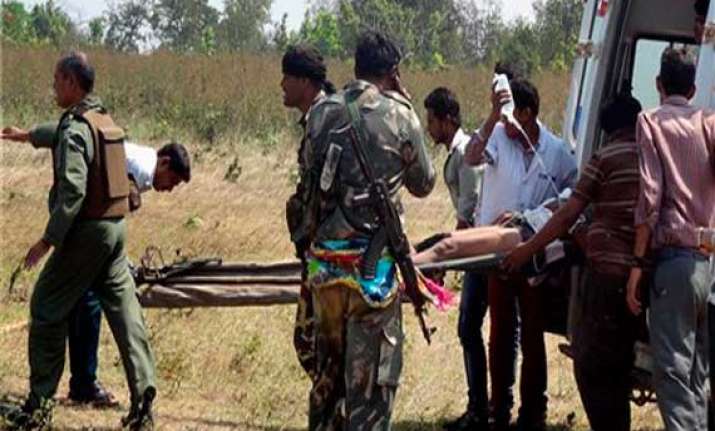 Raipur : A CRPF official was today injured when Naxals attacked a camp of paramilitary forces in insurgency-hit Sukma district in southern Chhattisgarh.  
The incident took place at the camp of 150 battalion of the Central Reserve Police Force in the premises of Chintagufa police station early this morning, Sukma Additional Superintendent of Police Neeraj Chandrakar told PTI over phone.
Armed rebels opened indiscriminate fire at the camp leaving sub inspector rank official Mahendra Singh Meena seriously injured, he said.
However, rebels fled the spot after security forces launched retaliatory attack on them, he said adding a rescue team is being sent to retrieve the injured official out of the jungle.