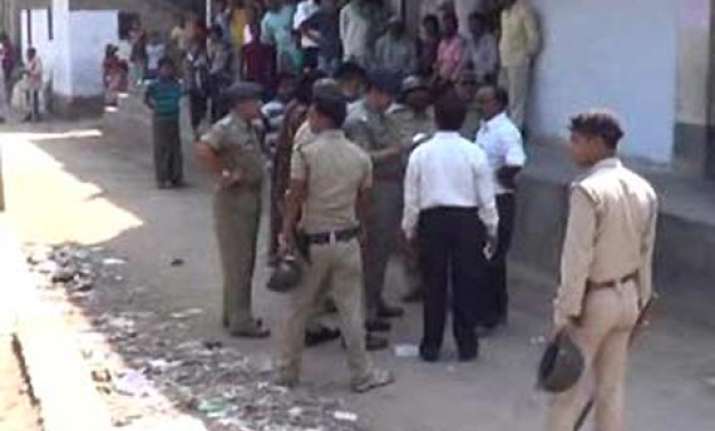 Kolkata: Residents of the Malda district of West Bengal are leaving in fear after a miscreant painted the number 92 across several houses.  
The residents are wondering if it's a hidden message intended to stir up tension in the area.
It was found on Friday morning. Residents washed away the paint only to find it reappear the next morning.
Residents of the area said that oil painted words have left them bewildered, following which they approached the local police station asking them to investigate the matter, fearing it's a hidden message.
On Friday morning, residents of Malwani gate number 7 woke up to find their doors and walls defaced with graffiti.
Residents said nearly 15 walls and shop shutters had '92' written on them, and at some places, the words 'Boss 92' and 'I love you 92' were also scribbled.
Initially, they thought it to be a prank by the children residing in the area. They ignored it and washed away the paint.
The next day, however, the same words reappeared on the walls, leaving the residents annoyed and bemused.  
The residents called a meeting and decided to keep a watch the entire night.
Nothing untoward took place that night, but the following morning residents were shocked to see the paintings reappear again.  
A senior police officer from Malvani police station said, "We have registered a case, but it is very strange as there is no motive for the person to paint the walls. We have assured the residents that we will increase patrolling in the area and have formed a special team for the same. We have also requested residents to keep a proper watch in the area. Their assistance will help us to crack the mysterious case."