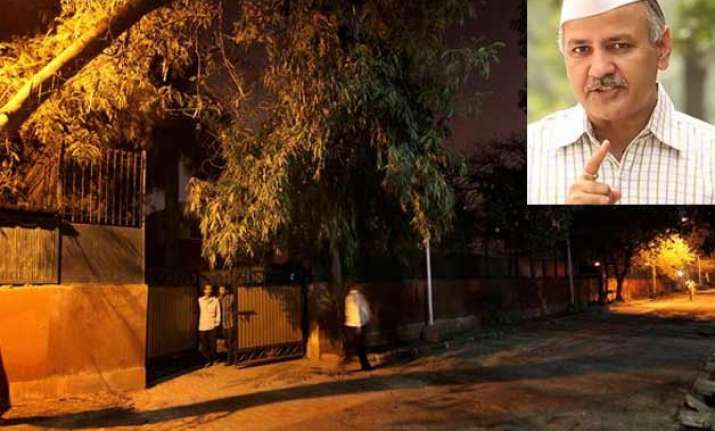 New Delhi: Delhi's Deputy Chief Minister Manish Sisodia will occupy a bungalow that once used to be the official residence of then Chief Minister Sheila Dikshit.
Delhi CM Arvind Kejriwal is taking too long to find his house but it seems that Manish Sisodia's search has end.
Delhi's new deputy chief minister was on Monday allotted a four bedroom duplex on Mathura Road, a 2,500 square feet property with manicured lawns, once occupied by former Delhi chief minister Shiela Dikshit. Dikshit lived in the bungalow till 2004.
Sisodia will have Delhi High Court judges as neighbours. A senior Urban Development ministry official said that following a request from the Delhi government, a decision was taken on Monday to allot the AB-17 Mathura Road bungalow to Sisodia. The bungalow was recently vacated by former cabinet minister P Balaram Naik.
"The Delhi government had asked for AB-17 bungalow for Mr Sisodia's accommodation," said a UD ministry official.
Sources said that even Kejriwal wants a house in Lutyens' Delhi though Delhi government is yet to make a formal request in this regard to the UD ministry.
Sisodia, who currently lives in a rented three bedroom flat in Mayur Vihar Phase II, had asked for the allotted bungalow as it would be close to his office in Delhi Secretariat. The bungalow has four bedrooms, a drawing cum dining room and a huge lawn.
At the same time, Delhi government is yet to seek bungalow accommodation for Chief Minister Arvind Kejriwal, the UD ministry official said.