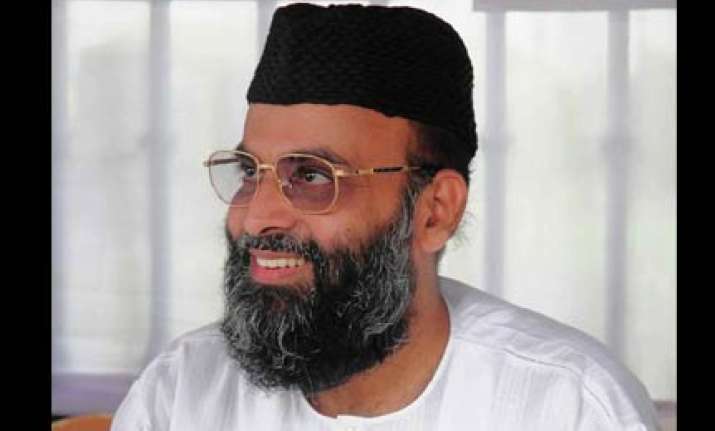 Bangalore: People's Democratic Party Chairman Abdul Naseer Madani's interrogation has revealed that he was involved in the twin blasts outside the Chinnaswamy cricket stadium in Bangalore ahead of an Indian Premier League match in April this year, claimed Karnataka Home Minister VS Acharya.
"We are likely to ask for extension Madani's custody. There is an indirect involvement in blast outside Chinnaswamy stadium blast. A clearer picture will emerge in a couple of days. More arrests are likely and inquiry may reveal more names," Acharya told on Tuesday.
Fifteen people were injured in two low-intensity blasts near the cricket stadium before the Royal Challengers Bangalore and Mumbai Indians IPL match on April 17, 2010.
 Madani was arrested on August 17 at Kollam in Kerala in connection with the 2008 Bangalore blast case.
He has been listed as the 31st accused in an additional chargesheet filed by the police in July after confessions by suspected Lashkar-e-Toiba operative T Nazir linked him (Madani) to the Bangalore blasts that left one person dead and 20 others injured.