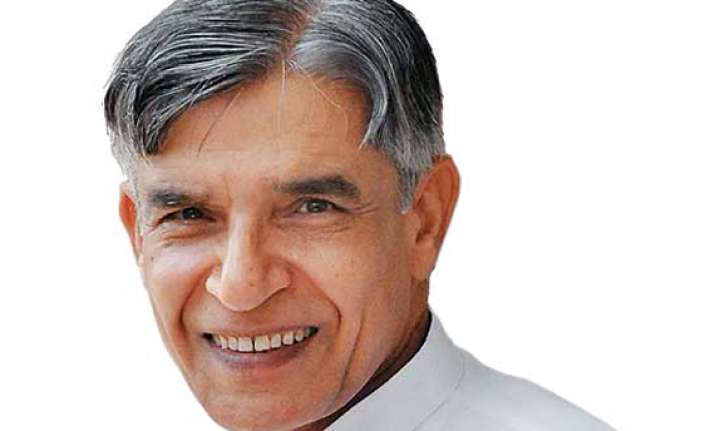 New Delhi, Dec 15: A day after the all-party meeting, government today indicated that the Lokpal Bill will be brought next week and the session would be extended by a day, if needed.

Parliamentary Affairs Minister Pawan Kumar Bansal told reporters here that it was government's intention to bring the bill for consideration in the session which is concluding on December 22.

The government amendments to the much-debated bill are expected to be finalised by three ministers—Home Minister P Chidambaram, Law Minister Salman Khurshid and Minister of State for Personnel V Narayanasamy—in the next two days under the overall charge of Finance Minister Pranab Mukherjee, sources said.

This would enable government to bring the amended bill for consideration before the meeting of the Union Cabinet scheduled for Sunday evening.

A senior minister said that the inclusion of Prime Minister with certain safeguards and evolving an "appropriate mechanism" to include group C employees under ther ambit of Lokpal in the amended bill appears a foregone conclusion. 

A whip has been issued to Congress members of Parliament to ensure their presence from Monday to Thursday, Bansal said indicating that if need be the Winter session could be extended by a day.

A senior minister who declined to be identified, said that government would like the legislation to sail through in order to avoid any blame about lack of sincerity on its part. 

According to current indications, the bill would come up in Lok Sabha on Tuesday.

The talk in government circles is that there are likely to be only a few amendments to the Lokpal Bill introduced in Lok Sabha in August this year. The Cabinet note is expected to be ready for circulation by Sunday morning. 

The Parliamentary Standing Committee which went into the bill has seen a convergence of views on several points while there have been dissent notes on a few issues. 

Sunday's Cabinet meeting is also expected to consider the Food Security Bill on which there have been divergent views from some ministers, including Agriculture Minister Sharad Pawar.

With almost half of the Winter session washed away, MPs will have to sit late next week as also skip the lunch recess for ensuring maximum possible official business. 

Sources said the constitutional amendment bill required to grant Lokpal constitutional status will be a short affair and would not take much time.

Interestingly, the issue of granting constitutional status to the Lokpal institution did not come up for discussion at yesterday's all-party meeting.