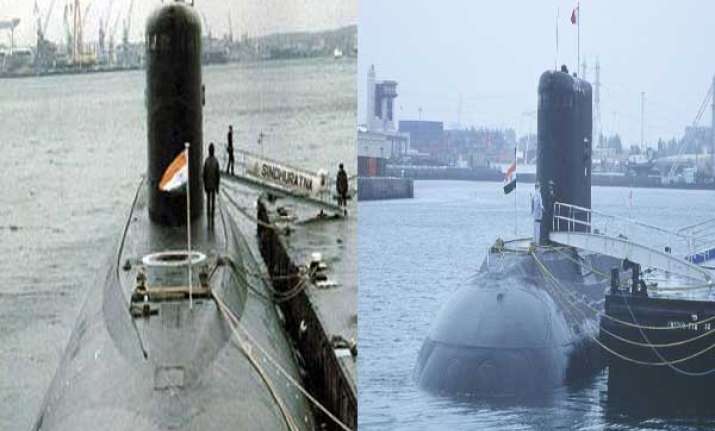 New Delhi/Mumbai: Taking moral responsibility for the mishaps that have taken place in Indian Navy warships during the past six months, the Chief of Naval Staff Admiral D K Joshi today resigned from the post of Chief of Naval Staff. .
The Government has accepted the resignation of Admiral Joshi with immediate effect.
Vice Chief of Naval Staff Vice Admiral RK Dhowan will be discharging the duties of officiating CNS, pending appointment of regular CNS.
Two Indian naval commanders were missing, and five unconscious sailors had to be airlifted after thick smoke emanated on board this Kilo class submarine INS Sindhuratna this morning off Mumbai coast.
The five sailors fell unconscious due to smoke. They were rushed to a Mumbai hospital for treatment.
INS Sindhuratna (S59) is a Sindhughosh-class diesel-electric submarine of the Indian Navy. It was made in Russia.
Sindhuratna was still in testing mode here , it had not been placed under operational command yet.
This is the twelfth  mishap in Indian navy since the unfortunate INS Sindhurakshak tragedy.