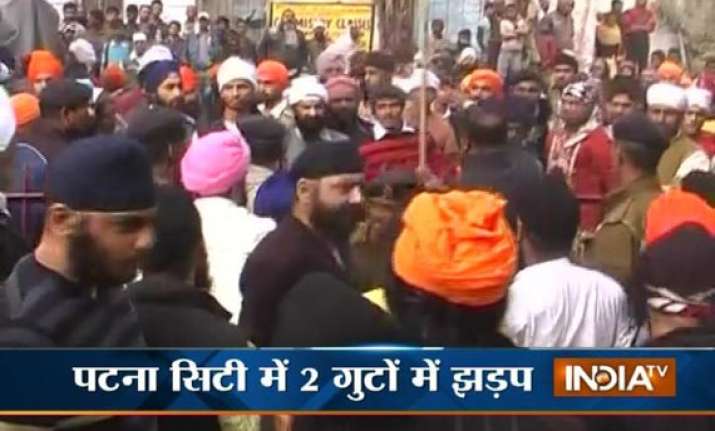 Patna: Three people were injured when two Sikh groups clashed in Patna Sahib Gurdwara here today.
The reason for the clash was the appointment of an outsider as additional chief Granthi of the Takht Harmandir Saheb Sikh shrine.
The two groups took out swords and started attacking each other on the auspicious day of Gurupurab.
The Gurudwara committee informed the local police immediately and the situation was taken under control.
"The three were injured when two groups clashed with each other with swords over appointment of an 'outsider' Pratap Singh as Additional Chief Granthi of the Takht Harmandir Saheb," the birth place of 10th Guru Gobind Singh, Deputy Superintendent of Police Rajesh Kumar said.  
The injured have been identified as Jathedar Iqbal Singh, his son Prakash Singh and another person, the DSP said.
Senior Superintendent of Police Manu Maharaj was at the temple shrine to broker peace between the two groups.
Prakash Utsav was being celebrated at the shrine to observe the 347th birth anniversary of Guru Gobind Singh.