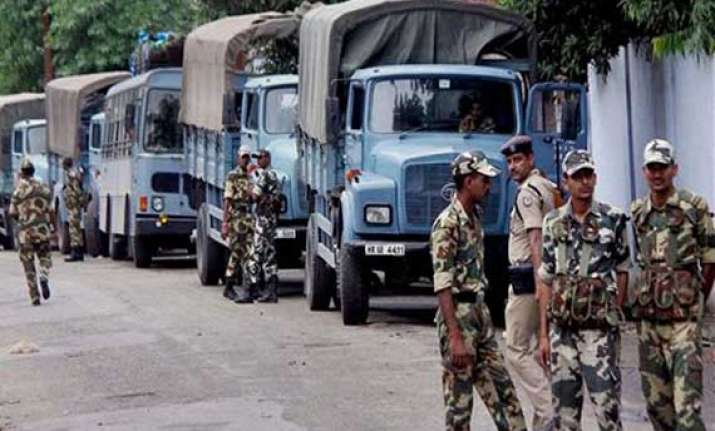 Muzaffarnagar: Security has been stepped up across the riot-affected villages in the district here to ensure free and fair polls on April 10.  
Precautionary measures have been taken in like Phugana, Lisadh, Bahawadi, Kutba, Kutbi, Kakda, Mohammadpur- Raisingh, worst affected villages in last year's communal clashes, police said.
The September riots last year left over 60 dead and rendered several people homeless.
"27,198 people have been displaced from their native places, of which 3,259 riot victims have been enrolled as voters at places where they have rehabilitated.  
"The remaining would be provided full security so that they can cast their vote at polling booths where they are registered as voters," District Magistrate Kaushal Raj Sharma said yesterday.
627 polling centres of riot-affected 20 villages have been declared sensitive, he said.
Narendra Modi's close aide Amit Shah in Muzaffarnagar earlier triggered a controversy with his comment that the general elections, especially in western UP, are "an election for honour. It is an election to take revenge for the insult."