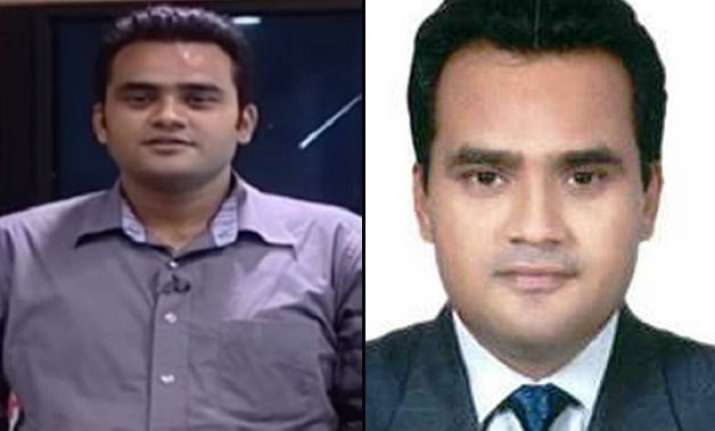 New Delhi: Investigative journalist Akshay Singh, who died on Saturday under mysterious circumstances, had been on the trail of the Vyapam scam for a few days.
At the time of his death, he was interviewing Mehtab Damor in Meghnagar in Jhabua, to discuss the death of his daughter Namrata, an accused in the scam.
He is among the 46 people who have died in connection with this massive job scam since 2012.
Eyewitnesses describe the last moments of Akshay as shocking.
Akshay was accompanied by video journalist Kishan Kumar who was recording the interview.
Kishan said Akshay was all fine when they went to meet Mehtab in Jhabua. The interview started after tea and water but suddenly Akshay started coughing and shaking, said Kishan.
"Akshay was on the sofa, along with two other journalists, and "everyone was chatting peacefully," Damor, was being interviewed by Akshay at the time told NDTV.
"He started frothing at the mouth, his lips were trembling," Damor said.
"I got water...He raised his right hand...he couldn't drink the water and became unconscious," he added.
Kishan, his assistant and Damor tried to revive Akshay after he collapsed but failed after which they took him to a local government hospital. The doctor there failed to find Akshay's pulse.
Akshay was then taken to Mahavir Hospital in Dahod, Gujarat, where doctors told Kishan that he was no more.
A post-mortem was performed and the autopsy results are still awaited. CM Chouhan has agreed to conduct the viscera test at AIIMS after the journalist's family demanded that it should be held outside the state.
Akshay's last rites were performed in Delhi yesterday which was attended by Delhi CM Arvind Kejriwal and Congress vice-president Rahul Gandhi among others.