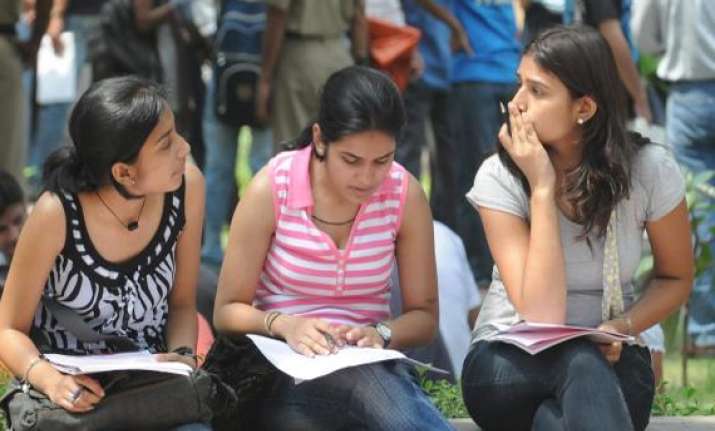 New Delhi, Jun 18:
As students rushed to submit forms for admission in Delhi University, the last day also saw a good number of physically challenged students turning out to register, taking the total number of aspirants in the reserved category to 501.
The total number of differently-able students who registered for admissions during the 12-day window provided by the University was well above last year's 431.  As many as 52 registrations were done on the last day, and the varsity officials appeared satisfied by the response.  
"Given the fact that we were taking around 40 admissions every day over the last few days, today was quite busy and the spurt in numbers was good," said Deputy Dean of Students Welfare Bipin Tiwari, at the end of the day.
 The University reserves 3 per cent of its 54,000 seats—1,620 -- for physically handicapped students, but a major chunk of these seats go vacant each year and is later filled up by other categories.
Even after 501 admissions, over 1,000 seats are still unclaimed in the category, despite the University's efforts to make the admission process smoother for them.  This year, among the 500 students, 199 were visually impaired, 29 hearing impaired, and 247 with loco motor disability.
This year as many as 10 to 15 per cent of the candidates in this category have also opted for the Science stream.  The University in general saw a huge last day rush to submit application forms, and long queues could be seen at the submission centre even at the closing time.  
"The centres were not closed until all students present had submitted their forms, and the time of submission was consequently extended beyond 1.00 PM," said an official.  Most students preferred the conventional way of submitting forms at the University, rather than the post offices which did not witness much rush.