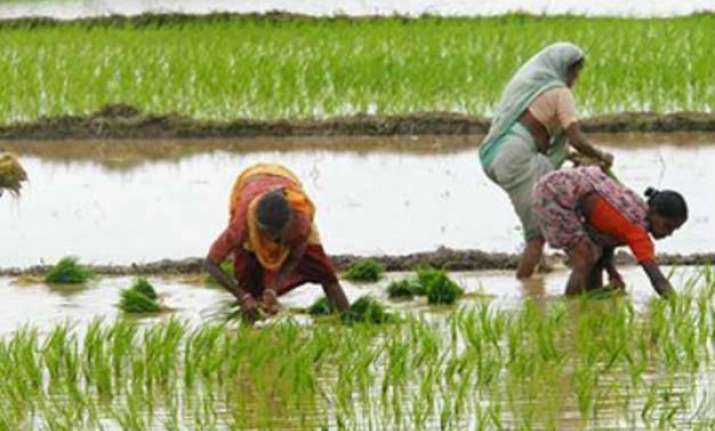 New Delhi: Apparently keen to shed the "anti-farmer" tag ahead of assembly polls in Bihar, the NDA government is likely to favour withdrawal of all major contentious amendments in the land acquisition act of 2013 that it had brought through an ordinance last December.
Its decision to allow the executive measure to lapse is part of the larger plan as it is not keen to push for the changes in the UPA law, sources said.
However, Rural Development Minister Chaudhary Birender Singh, does not treat it as "defeat" for the government.
"It was never a matter of ego for us. We still believe that both the interests of farmers as well as the development should go hand in hand. The bill is still before the Parliamentary Committee. We will wait for its final report," Singh told PTI.
He said that the government has already agreed to accept whatever unanimous recommendations the committee gives.
"The committee unanimously recommended that they are not in favour of removing consent clause and SIA (social impact assessment). Moreover, our purpose that farmers whose land are acquired under the other 13 laws continue to get the benefits of compensation, relief and rehabilitation is served by this government order," the Union minister said.
He was asked why the government did not promulgate the ordinance for the fourth time to maintain "continuity" as it did on previous two occasions after bringing the 13 other central acts under the purview of land bill through an ordinance in December 2013.
"The prime consideration behind our bringing ordinance was to ensure the compensation and relief and rehabilitation provisions of the 2013 land Act are also applicable to farmers, whose land is acquired under the 13 other central Acts and that their interest must be protected.
"From January 1 till now, our efforts have been in that direction. The previous government did not do it. Hence we had to do it," Singh said when asked why the government brought the ordinance at the first place if it had to finally dump the changes like removal of consent clause and SIA that were brought through the ordinance last December.
Giving up the ordinance route, the government yesterday issued an 'order' to include 13 central Acts like National Highway and Railways Acts to extend benefits to those whose land is acquired under land law.