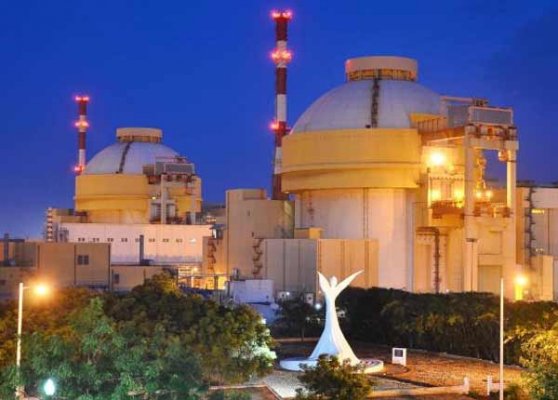 Chennai: The first unit of Kudankulam Nuclear Power Project (KNPP) was shutdown due to a 'minor problem' in its turbine generator which has been in operation for just over 190 days even as officials assured that it will be set right in six to eight weeks.
KNPP Unit 1 turbine generator has operated for 4,701 hours so far and generated 282.5 crore units of power, which was supplied to the Southern grid since October 2013, KNPP site director RS Sundar said in a statement on Monday.
"The unit has been shutdown to inspect the turbine and its associated components before putting it for commercial operation," he said.
Sundar said a minor deficiency was found in the turbine during inspections. Some of the components needed replacement and officials are working on it, he said.
"Maintenance activities are in progress and we wanted some more time to put it back in service. That is why we have taken time," he said.
Sundar said Unit 1 was expected to be back in service in six to eight weeks.
The Nuclear Power Corporation of India had undertaken construction of two 1,000 MW units at KNPP jointly with Russia at Kudankulam in Tiruneveli district in Tamil Nadu.
Unit-1 attained criticality on July 13 last year after much delay following protests against KNPP by anti-nuclear activists in areas around the complex, citing safety reasons.