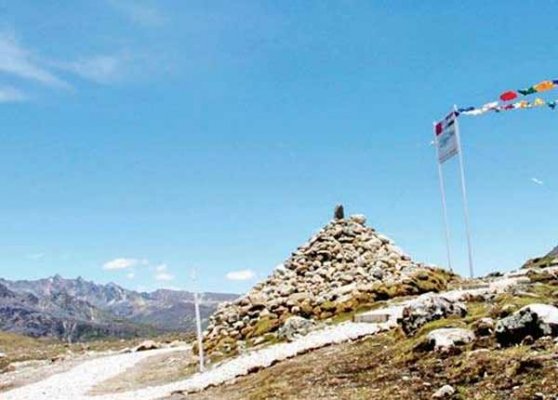 New Delhi: After recent incursions in Ladakh, the northeastern state Arunachal Pradesh is once again turning out to be a major issue of contention between India and China .
Recently, Indian troops blocked attempts by the Chinese soldiers to construct a road in the Asaphila region, a remote 100 sq km area along the Line of Actual Control (LAC) in Upper Subansiri division of Arunachal Pradesh.
The Asaphila incident, however, did not lead to a prolonged military face-off but it is a clear indication of the continuation of ongoing aggression between the two sides along the 4,057 km long LAC.
The Indian Army and People's Liberation Army (PLA) undertake regular patrols to lay claims on 8-10 disputed areas like Asaphila, Fish Tail-I and II areas in Chaglagam sector.
Sources said the PLA troops with vehicles and other equipment tried to build a road till Point 2445 but were stopped from doing so by the Indian soldiers.
The last Indian military outpost in the region is on the eastern edge of Asaphila at Taksing whereas the PLA bases are located 40-50 km away.