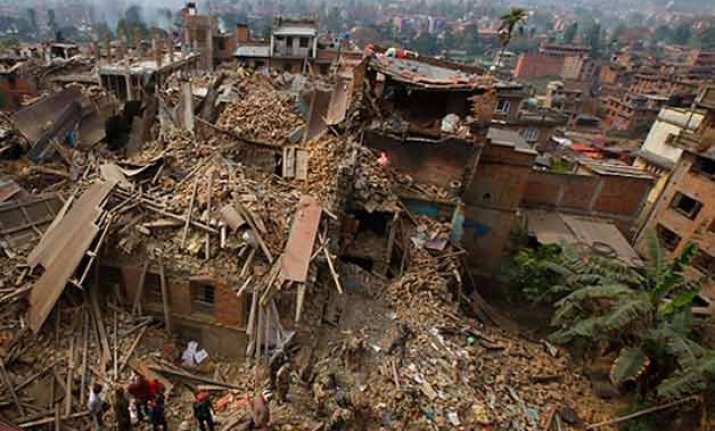 New Delhi: India's earthquake monitoring system has been non-functional for last eight months.
According to a report published in Hindustan Times, if an earthquake were to hit India right now, let alone early warnings, scientists may even struggle to evaluate its scale and characteristics and also predict aftershocks.
The report further says that the country's network of "ground-motion" detectors, the backbone of quake monitoring, is not working because of bureaucratic bottleneck.
The  Hindustan Times report further reveals that  when a 7.9 magnitude earthquake hit Nepal which rippled many parts of India, top geologists of the country logged in to a designated website for data to analyse the event. When they failed to find any data, it was only then that they found that strong-motion detectors were lying idle.
The network is idle for eight months because of a decision to shift its command centre from the Indian Institute of Technology, Roorkee to the newly set up National Centre for Seismology, which isn't fully functional yet.
Strong-motion detectors, also called accelerographs, are critical as they serve as the basis for India's earthquake early-warning system.
Scientists say that it would be really difficult to evaluate a quake in absence of vital information received from motion detectors. An expert told HT, "You could say earthquake sciences begin with them."
India has a network of 300 strong-motion sensors, installed at critical points across 14 states, cover high-risk seismic zones V and IV as well as some heavily populated cities in zone III. These include Himachal Pradesh, Punjab, Haryana, Uttarakhand, Uttar Pradesh, Bihar, Rajasthan, Sikkim, West Bengal, Meghalaya, Assam and Andaman and Nicobar Islands.
The government decided to carve out a separate seismological organisation from the India meteorological department and took the project away from IIT-R. Funding was cut off in September 2014, without an alternative arrangement in place.