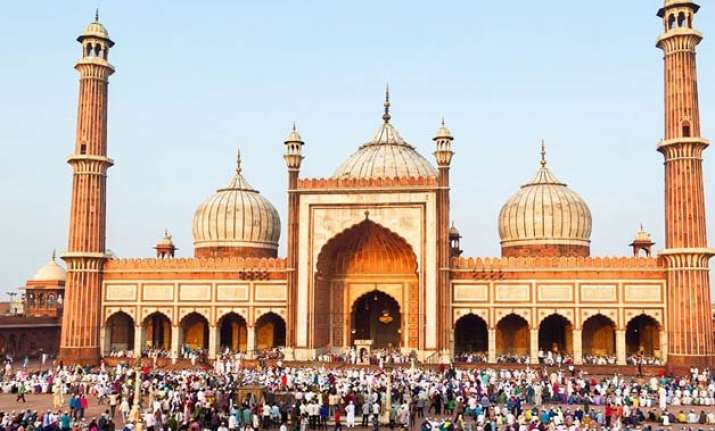 New Delhi: Eid-ul-Fitr, which marks the culmination of the fasting month of Ramzan, is being celebrated across the country today with fervor, gaiety.
Lakhs of Muslims came out early morning dressed in their finery to offer the special Eid congregational prayers as thanksgiving at mosques.
President Pranab Mukherjee, Vice-President Hamid Ansari and Prime Minister Narendra Modi also greeted the countrymen on this occasion.
"On the joyous occasion of Idu'l Fitr, I convey warm greetings and good wishes to my fellow citizens, particularly to all Muslim brothers and sisters... Let us on this day forgive and forget our difference," Mukherjee said.
The PM said: "The holy month of Ramzan is coming to an end. People are waiting for Eid. The country and the world will celebrate Eid. I extend hearty greetings on this occasion."
Ansari said, "May the noble ideals that mark Id-ul-Fitr enrich our lives with peace, prosperity and harmony and unite us all in the spirit of humanity."
Ramzan, the ninth month of the Islamic lunar calendar, is observed as a fasting period by Muslims who abstain from food and water from sunrise to sunset and it culminates in Eid celebrations.