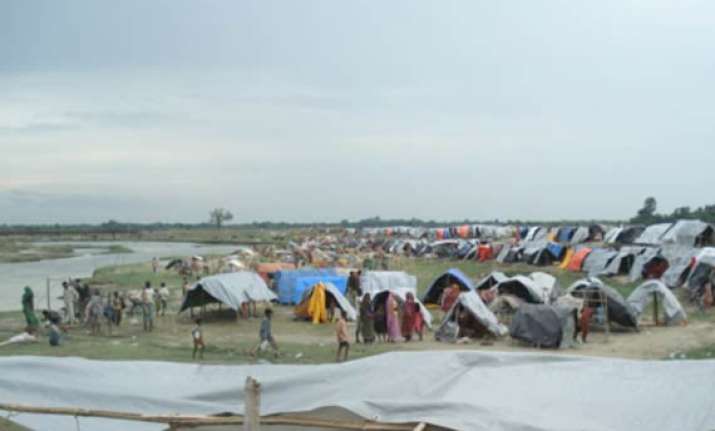 New Delhi: The threat of devastating flood in Kosi river was put on hold after the Government of Nepal on Monday announced that it will not conduct any blast in the Bhote Kosi to clear the blockage.
The Ministry of Home Affairs said that the Central Water Commission (CWC) and other agencies are keeping a close vigil on the situation and there is no imminent danger to the area surrounding Kosi river.
The flow of water in the river is steady and there is no rise in the water level, it said.
The National Crisis Management Committee under the Chairmanship of Cabinet Secretary Ajit Seth reviewed the situation and talked to Bihar government top officials through video conferencing.
CWC is also in touch with Nepalese authorities to get updates on the situation regarding blockade and release of water in the Kosi river, an official said.
Meanwhile, the Bihar government, in a statement, on Monday said that it has evacuated about 70 thousands people and over 2 thousand animals to safety camps. The focus will continue on the three districts of Supaul, Madhepura and Sharsa.
19 teams of National Disaster Response Force (NDRF) and State Disaster Response Force have been deployed for rescue and relief operation.