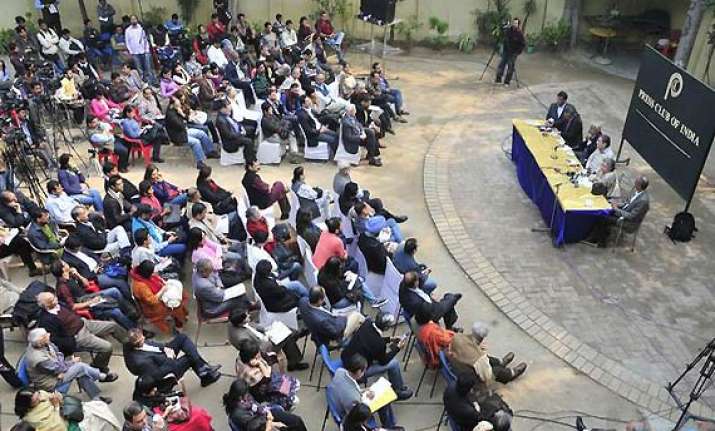 New Delhi, Nov 14: The Editors Guild of India today expressed its concern over the implications of the Supreme Court ruling rejecting a Special Leave Petition seeking stay against a High Court decree for damages worth Rs 100 crore against Times Now television channel.

A statement issued by the Guild said while recognising that the law of defamation is an important qualification of the fundamental right to freedom of expression, the Guild believes that the law of defamation has to be constructed in such a manner that it does not constrain the normal functioning of the media.

The Guild said an unintentional error because of a technical mix-up is in a different category from malicious or intentional libel.

"If inadvertent were to be met with punitive fines, it would make it difficult and indeed hazardous for journalists and media organisations to carry out their personal duties," it said.

The Guild noted that in the present case, the photograph of Justice P B Sawant was shown mistakenly as being involved in the Ghaziabad District Court Provident Fund Scam because of the similarity of names with another Judge.

"There was no malice. The error was corrected within 15 seconds and for 5 days the channel issued a public apology to the wronged Judge," the Guild statement said.