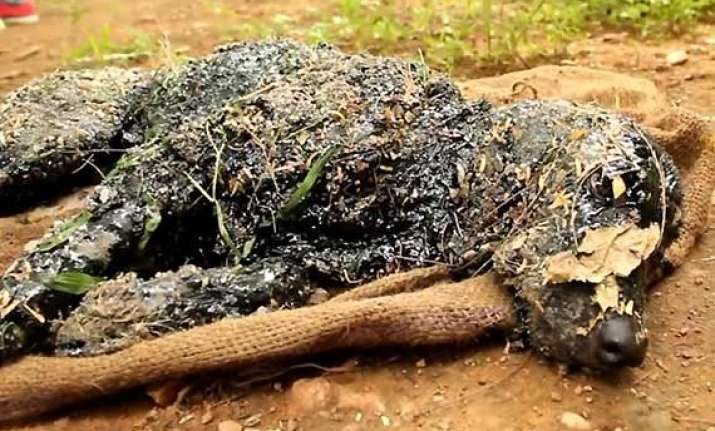 How many times do we care to take a sight on any street animal? Moreover, how many of us would have come to the rescue of an animal lying in a state of pain?
We move away thinking some animal-lover or municipal/local people would come to help, with no idea whether the animal did receive any aid?
Photos: Animal Aid Charity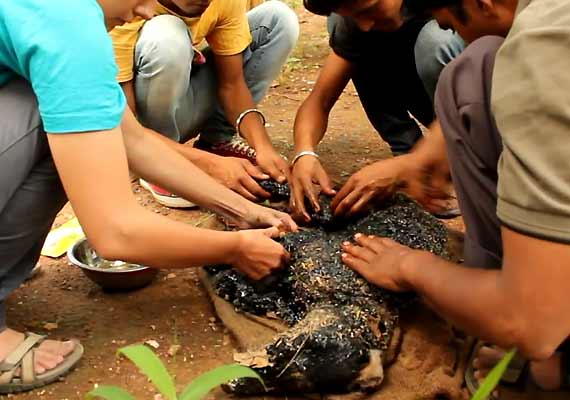 A similar incident happened in Rajasthan, India, where a street dog laid solidified for 2 days with no access to food and water let alone moving his body by an inch.
The dog fell into a pool of hot tar and with time the substance started cooling off leaving his body in solid state. The coat of tar was so thick that his entire body just stuck to the ground leaving him unable to move.
Fortunately, few locals belonging to an animal charity found him in this deprived condition and came to his rescue.
The 'Animal Aid' charity volunteers washed painstakingly for three hours until next 2 days.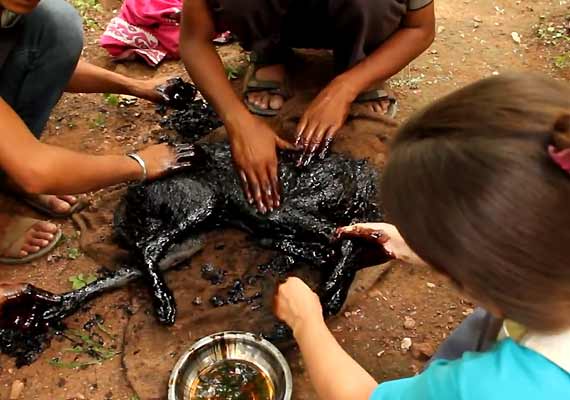 They used vegetable oil to massage his body so to pull out the frozen tar in chunks to ensure the dog had no more harm to his skin.
The entire video shows off their efforts to make the dog's skin get rid of that tar. By the end of the video, you could see the freshly-washed dog wagging his tail making the most of his time by roaming around and feeding on food given by center's volunteers.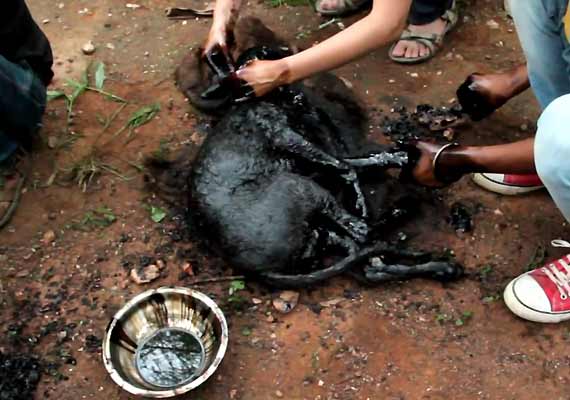 Watch video...