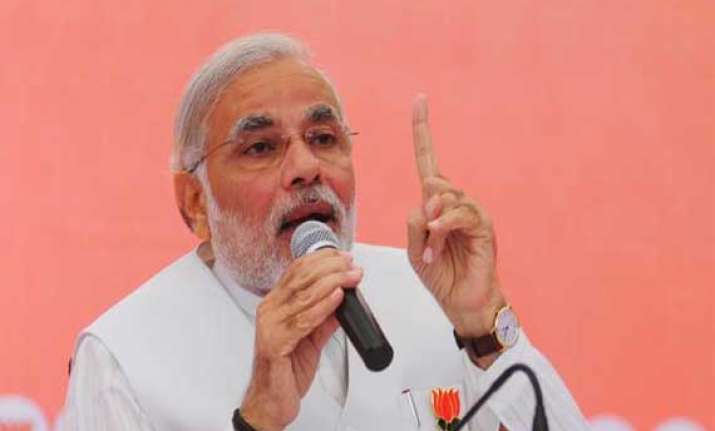 New Delhi: Narendra Modi on Saturday took a swipe at the government over the issue of his edited interview that was telecast on national broadcaster Doordarshan.
The prime ministerial candidate said that the development reminded him of the Emergency.
Writing on social networking site Twitter, Modi said that the suppression of freedom of the press was a "blot on our democracy".
He also posted, "We have witnessed the horrors of Emergency when freedom of press & freedom of expression were suppressed".
Modi's tweet came after Prasar Bharati CEO Jawhar Sircar distanced himself from the interview editing row saying that Doordarshan lacks autonomy.
He claimed that a "shadow" still looms over government servants posted at DD which is leading to lack of credibility of the public broadcaster.
The interview had created a storm with reports that Modi had referred to Priyanka Gandhi as her daughter.
However, Modi's office on Friday released the full interview, pointing out that Modi never said that Congress President Sonia Gandhi's daughter Priyanka Gandhi is like his daughter.