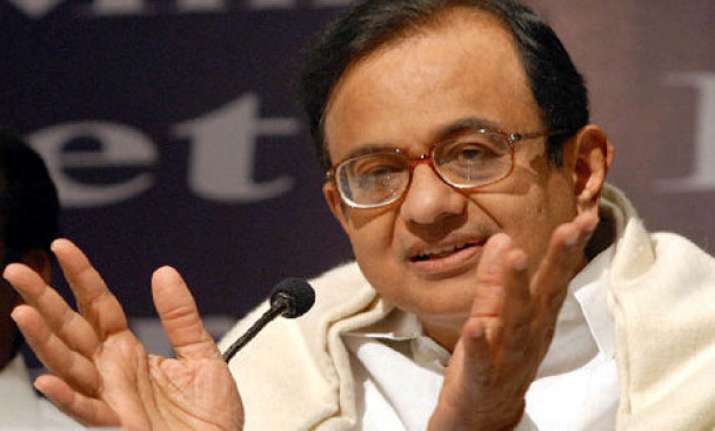 Chennai: Finance Minister P Chidambaram yesterday admitted that Congress was the "underdog" in the upcoming Lok Sabha elections but averred that in a multi-cornered contest, an underdog too could win several seats.
"I know it is an uphill task. In this election, Congress is the underdog. Nobody, however, needs to think that an underdog will not win.
"This hand (Congress symbol) may be weakened. But do not think that this hand cannot be strengthened," he said.
Chidambaram mounted a blistering attack on the ruling AIADMK, calling it the 'B team' of BJP in Tamil Nadu.
"The reason is they need votes of minorities, Dalits, Backward Classes and also those who talk violence on the Sri Lankan issue and be good to every section and still be a friend of (Narendra) Modi.
"That is why it (AIADMK) did not form part of the A team and is functioning as the B team (of BJP)," he alleged. If AIADMK did not have such compulsions, BJP and the ruling party in Tamil Nadu would have formed an alliance, the Congress leader said as he launched his party's poll campaign here.
"I would, however, like to caution you that no one can say there will not be an alliance between the two parties (AIADMK and BJP). History indicates it," he said.
Alleging that AIADMK had sent both men and material when the controversial 'Kar Seva' was on in Ayodhya, he said nobody could deny that even as he spoke about Modi attending Jayalalithaa's swearing-in ceremony as CM and vice-versa.
Referring to CPI(M) and CPI as 'bowler and batsman,' he said that they were initially inducted into the alliance by AIADMK. But since that angered the 'A Team' (BJP), the Left parties were shunted out, he alleged.
On Jayalalithaa's talk about forming a government at the Centre of which her party would be a part, the minister said she should answer as to what regime that would belong.
He also requested DMK chief Karunanidhi to openly declare that his party would not support a Modi-led government following the elections.
"I believe that the DMK would do it," he said. Conceding that only AIADMK and DMK were the two big parties in Tamil Nadu, he hoped that at least some Congress members would get elected from the state.
He said that Congress Vice President Rahul Gandhi would be the next Prime Minister if the party were voted to power and recalled various welfare schemes implemented by the UPA government.