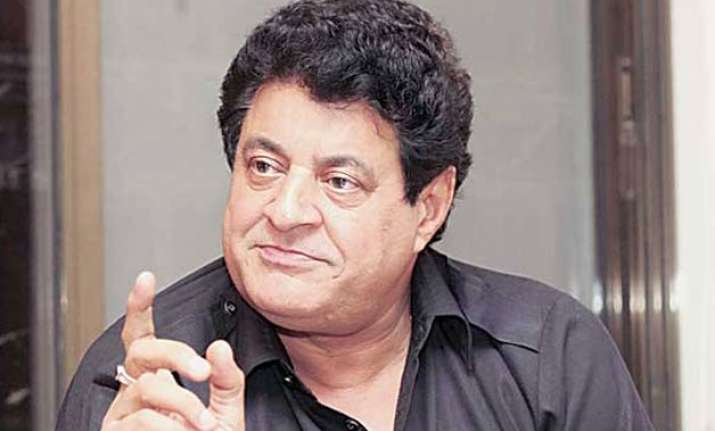 Pune: Seven months after his controversial appointment, TV actor and BJP member Gajendra Chauhan is expected to take charge as FTII chairman today but he will face protests from students who went on an unprecedented 139-day strike demanding his removal.
The students of the prestigious institution here were on a strike opposing Chauhan's appointment since June 12 last year and called it off on October 28 and returned to the classes.
However, unrelenting in their opposition to his appointment, the students today said they will protest peacefully when he assumes charge.
The first meeting of the Film and Television of India (FTII) Society headed by Chauhan is to be held tomorrow at the FTII campus and will be attended by among others Anagha Ghaisas, Rahul Solapurkar, Shailesh Gupta and Narendra Pathak --the members whose appointments have been objected to by the FTII Students Association (FSA) for being political and allegedly lacking in merit and stature for the post.
"We still have problem with these appointments and will continue to resist it unless concerned authorities put the FTII Society (which governs the institute) in abeyance.  
"Higher education in the country should be free from all political interference. Pahlaj Nihalani's presence in the Society for holding an unjust post in CBFC is also unacceptable," the FSA said.
Asked as to what kind of protest the students planned, FSA representative Vikas Urs said "peaceful sloganeering".  
A tough posture by the Information and Broadcasting ministry which steadfastly refused to accept the FSA demand for removal of Chauhan, a crackdown on some students and their arrest following a gherao of the institute director Prashant Pathrabe ultimately saw the long drawn out agitation by the students fizzle out, as they returned to academics.  
Meanwhile, a police notice issued to 17 students against whom cases were filed in connection with the director's gherao warned them to maintain peace during the meeting to be held by Chauhan on the campus, failing which they could face action.  
A clean-up drive continued at the campus to remove graffiti on the walls and protest paraphernalia and slogans painted all around the various buildings by the students during their stir.