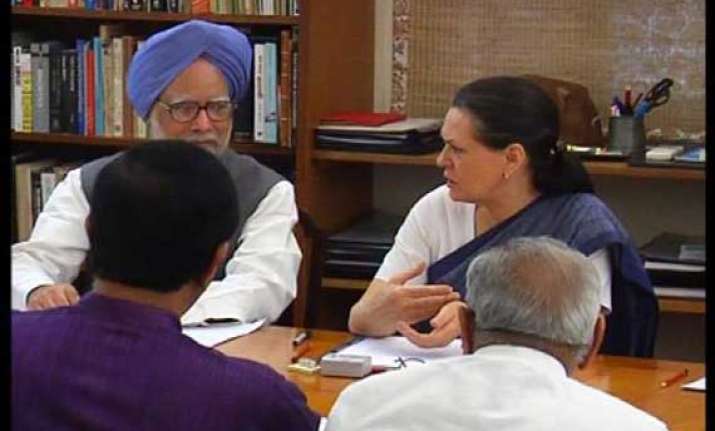 New Delhi: The government today recommended dissolution of Andhra Pradesh Assembly and extension of the President's Rule there beyond April 30, circumventing the need for convening a special session of Parliament to ratify central rule in the state.
The Union Cabinet at its meeting, chaired by Prime Minister Manmohan Singh, recommended to the President the dissolution of the assembly and extension of the central rule, official sources said.
The decision came following a report of Andhra Pradesh Governor E S L Narasimhan, who apprised the Centre of the prevailing situation in the state.
The move could help the central government gain two more months before approaching Parliament for the mandatory ratification of President's rule in Andhra Pradesh.
Assembly elections in Andhra Pradesh are being held along with the Lok Sabha polls.