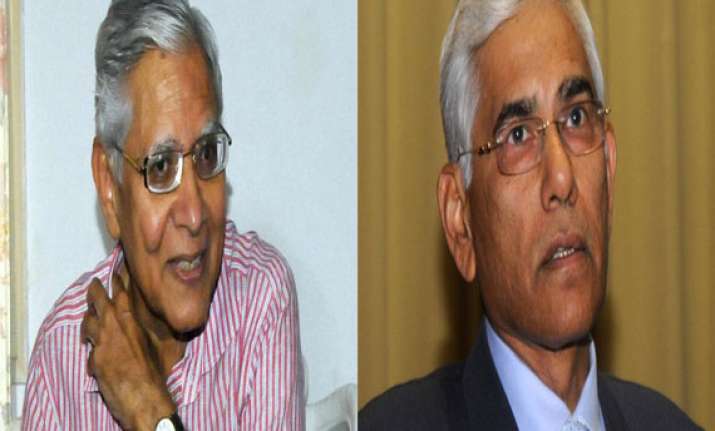 New Delhi: Former CAG Vinod Rai today came out in support of ex-Coal Secretary P C Parakh, who has been named in an FIR registered by CBI in coal block allocation scam, claiming the investigating agency will eventually give him a clean chit.
Rai, whose speech was read in-absentia at Parakh's book launch here, said he had perused all files of Coal Ministry and there was no criminal intent involved on the part of Parakh in allocation of Odisha's Talabira II coal block which is being investigated by CBI.
"The big fish invariably get away scot-free and the sincere few are harassed. However, I still have trust in the system. I am very sanguine that after the CBI have made their regular and routine enquiry, they will come to the conclusion that no criminal intent could be heaped on the door of Parakh.
"If the investigation goes otherwise, it will indeed be a black day for Indian bureaucracy and Indian investigative systems. I say this with confidence as we have perused all the files in the Coal Ministry and that gives me the confidence to make this statement," Rai said in his speech which was read out by Parakh's son-in-law Mahesh Ramakrishnan.
Rai said if a criminal enquiry has to be conducted against a secretary to the government who in all sincerity tried to introduce transparency and efficiency in the government process, then "there is something which has gone disarray in our system".
He also also criticised the government's eight-year delay in coming out with a transparent policy for coal blocks allocation through open bidding despite having Prime Minister Manmohan Singh's go-ahead on it in 2004.