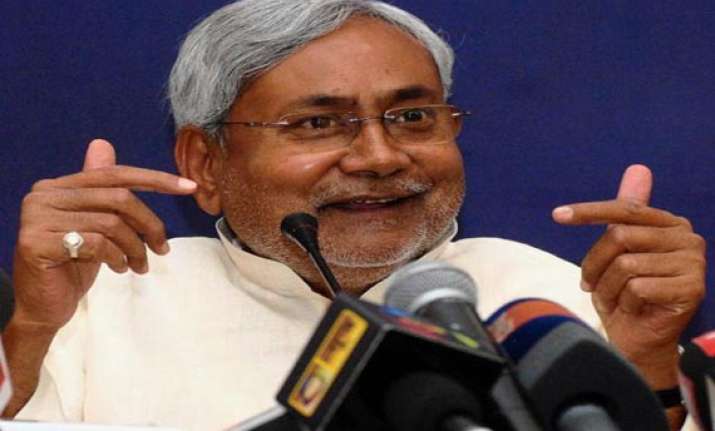 Patna: The Chief Minister Nitish Kumar apprehending disturbances during Dussehra festival, Bihar government yesterday decided to issue an alert across the state and act against religious procession without permission.
Kumar talked to all District Magistrates, Superintendents of Police, Deputy Inspectors General of Police and Inspectors General of Police through video conferencing in this regard.
Briefing reporters, Principal Secretary (Home) Amir Subhani said keeping in view the coming Dussehra festival an alert has been sounded in all the districts.
He said additional forces would be deployed as per need.
Anti-riots force, rapid action team and CRPF would also be used to maintain law and order situation "at any cost," he said.
He said preventive steps are being taken and accordingly 40,000 people have been made to fill bond. People caught disturbing peace would be forced to pay a penalty ranging from Rs 50,000 to Rs one lakh.
Subhani said licence for religious processions would be given only to responsible people and it would be their responsibility that all rules are adhered to.
Such processions would be prohibited from carrying any political or religious cartoon and those violating would be dealt severely.