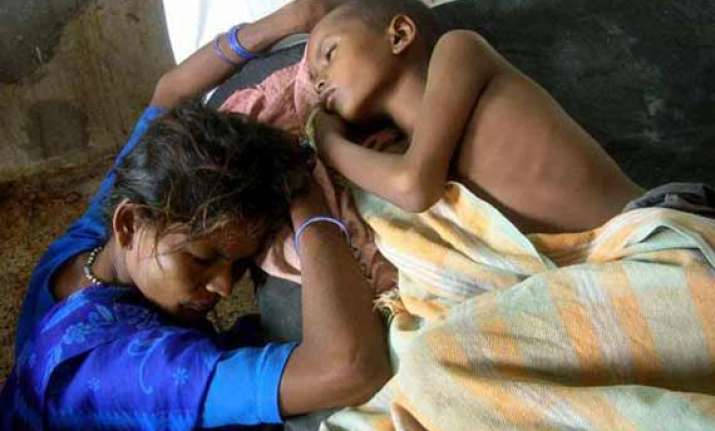 Guwahati: Assam health department has stepped up measures to combat the outbreak of Japanese Encephalitis (JE) and Acute Encephalitis Syndrome (AES) which has so far claimed 252 lives in the state.
A spokesman of the health department said on Saturday the number of encephalitis deaths remained static at 252 - 69 due to JE and 183 in AES. The number of affected in the disease went up marginally to 1580 people, including 420 by JE and 1160 by AES.
Altogether 24 of the 27 districts are affected by the disease. The Lower Assam districts of Barpeta, Nalbari, Darrang, Kamrup (Rural) and Kamrup (Metro) are the worst affected, while the Upper Assam districts of Tinsukia, North Lakhimpur, Jorhat, Dibrugarh, Dhemaji and Golaghat are also considerably affected.
On the basis of the action plan drawn up by the health department, intensive fogging was being done in the affected areas and awareness campaigns were being carried out at all administrative levels, including at the panchayats, he said.
The department was closely monitoring the supply of vaccines and medicines and its regular supply to the hospitals, district hospitals and other health centres. Laboratory testing kits for quick diagnosis of cases have been procured and sent to the hospitals and health centres, he said.
The Public Health and Engineering Department has also taken up conversion work of shallow tube wells to deep tube wells to bring down the high incidence of AES cases in some areas.
The PHED has also taken steps to provide clean drinking water to check the disease.
The Chief Minister, who was also keeping a close watch on the situation, has directed concerned officials to ensure that there is no shortage of medicine and to procure the necessary drugs, especially the life saving ones to make them available to all health centres immediately.