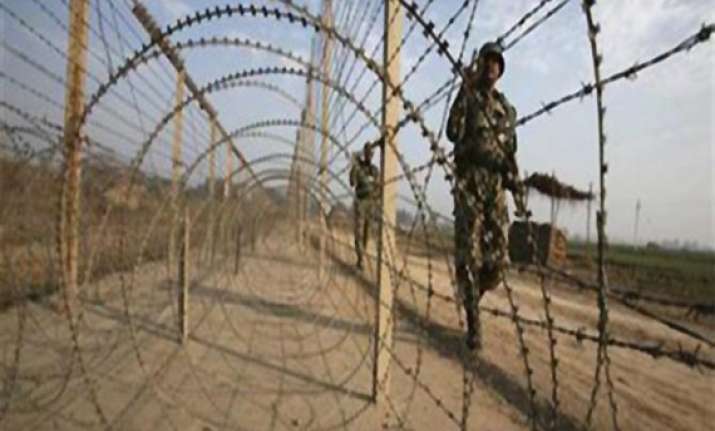 Jammu, Jun 24: With the brigade commander-level talks between India and Pakistan held in Jammu and Kashmir's Poonch sector went off smoothly, the Army is hoping to restart repair work on the three-tier border-fencing damaged by heavy snowfall in winters.
 "Brigade commanders' flag meet to discuss various issues after ceasefire violations was held in cordial manner and we hope to start the border-fencing work soon," a senior army officer said.
Pakistan had earlier objected to the fresh construction with regard to border fencing but allowed us to go for repair work, he said.
"Our problem is that various stretches of the border fencing have been washed away and we need re-constructions in those sections," the officer said.
Heavy snowfall during winters has damaged several stretches of border fencing along LoC in JK.
The brigade commander-level meeting, which took place yesterday, discussed border fencing repair work, restart of LoC trade, ceasefire violations and other issues.
JK shares 740 km LoC with Pakistan. These stretches of fences are infiltration points for the militants after the snow starts melting in summer.
"That is why damaged stretches need immediate repair," the official said.