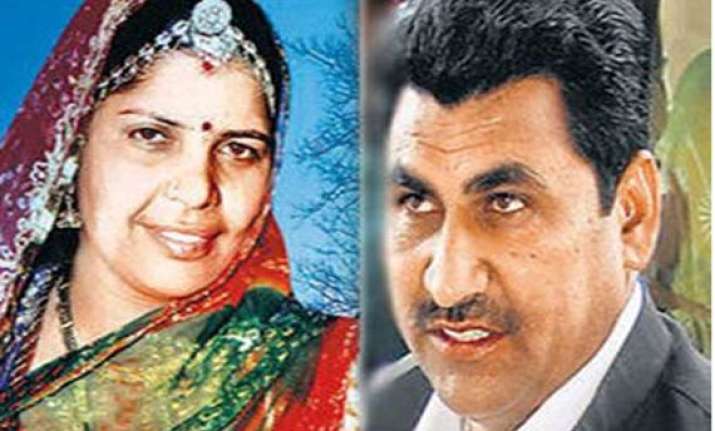 Bhilwara/Jaipur, Nov 13: Rajasthan Forest and Environment Minister of state Ramlal Jat on Saturday handed in his resignation as reports came of the death of Paras Devi, wife of his relative in suspicious circumstances.

In his resignation sent to chief minister Ashok Gehlot, Ramlal Jat said, an effort is being made to tarnish his "spotless image" and his family relations are being questioned.

Jat's resignation has caused consternation in state Congress circles, since the minister belongs the influential Jat community.

Paras Devi, wife of Ramlal's relative Ratan Jat died in the MG Hospital in mysterious circumstances.

In his resignation, sent to the Chief Minister late in the evening, Minister Ramlal Jat said that these allegations were baseless and he was ready for a probe.

Sources said his resignation is unlikely to be accepted as he is believed to be one of Gehlot's trusted leaders. The resignation of Jat would add to the problems of Gehlot who is trying to bail himself out from the Bhanwari Devi scandal which has rocket the internal politics of Congress party in the State.

According to newspaper reports, Paras Devi died in mysterious circumstances. The Minister, who was in the town for a meeting, reached there to take away the body without carrying out a postmortem, though the doctors had declared that it was not a natural death.

But by threatening the doctors, he took away the body to nearby town of Gulabpura. There doctors declined to carry out a post-mortem without a letter from the police. Jat, along with some relatives came back to Bhilwara and forced the doctors around midnight to carry out a post-mortem, which is against the norms.

At the same time instead of producing a letter from the police, Jat persuaded the district collector to direct the hospital authorities to carry out the post-mortem.

Reports say the postmortem revealed that Paras Devi died due to consumption of some poisonous substance. The report also said that the Minister by using his influence tried to hush up the case.

Reports also suggested that Jat was having illicit relations with the lady. It also carried details of how the Minister promoted certain women employees out of turn, when he was chairman of Bhilwara Cooperative Dairy.

It has been alleged that Paras Devi died of poisoning. The district collector has handed over the case to ADM City for an inquiry. Though the probe is over, the report is yet to be made public.