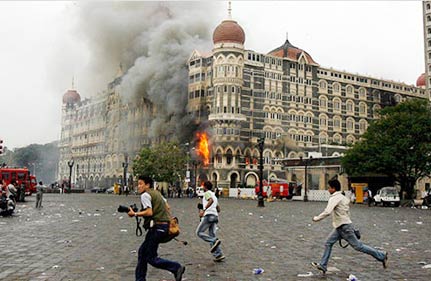 Mumbai: Two years after 26/11, V Balachandran, member of the Ram Pradhan committee which probed the attacks, has criticised the Maharashtra government for not making the report public. He, however, said Mumbai is now better prepared to face another 26/11.
Balachandran demanded that Maharashtra government should make the report public. He asks why even after two years of the 26/11 attacks, the Pradhan Report is still 'classified'.
"They should publish the report for the public knowledge because this is their security, not VIP security," Balachandran said.
"It is not a classified document. It was a chronicle of what the police did and some of them have done commendable work. And also, this was our assessment about how certain situations can be avoided," he said. 
"That shows a typical orthodox bent of mind of the beaurocracy that such reports should not be read by the public," Balachandran said.
Balachandran also reacted sharply to P Chidambaram's comment that the report contained "what we all knew" and questioned the view.
"We were not asked to write a Dan Brown mystery. So, in that way, there was nothing sensational. We are not writing sensational reports. I do not want to criticise Chitambaran, I have a lot of respect for him," he said.
Balachandran said his contention is that the people have a right to know and claimed that even senior cops haven't read the report.
"I was quite shocked when senior police officers from Maharashtra came and told me that they've not even seen the report. So, what is the use of spending money over a committee on a report which you don't read at all," said Balachandran.
Balachandran said he feels the terror-traumatised country could expect a much better response to prevent a repeat of 26/11.
"Yes, I can confidently say that if there is another type of 26/11 attack on Mumbai or any other coastal city, we are in a much better position," he said.
Ram Pradhan Commitee was a 2-member committee set-up to probe the lapses that led to 26/11 attacks. Set-up in Dec 2008, it was asked to recommend steps to prevent such attacks.
Ex-governor Ram Pradhan and ex-IPS officer V Balachandran were its members. The committee, which was given a two-month deadline, submitted its report in May 2009.
The report was "classified" by Maharashtra government on May 30, 2009 for 'security reasons'. Subsequently, the government tabled the 'action-taken-report' without tabling the Pradhan panel report.
On the eve of the second anniversary of the most horrific terror strike this country has witnessed, the question remains whether the political class and the police administration learnt their lessons at all or are even willing to.
While the entire 9/11 Commission Report is available on the internet along with the action taken report, the 26/11 report, which many call India's 9/11, is gathering dust.
Key findings of the Ram Pradhan report:
 Lack of overt & visible leadership during attacks
Poor handling of several intelligence inputs
Command and control failure in handling crisis
Severe lack of equipment, training for personnel
Poor appreciation of threat perception.