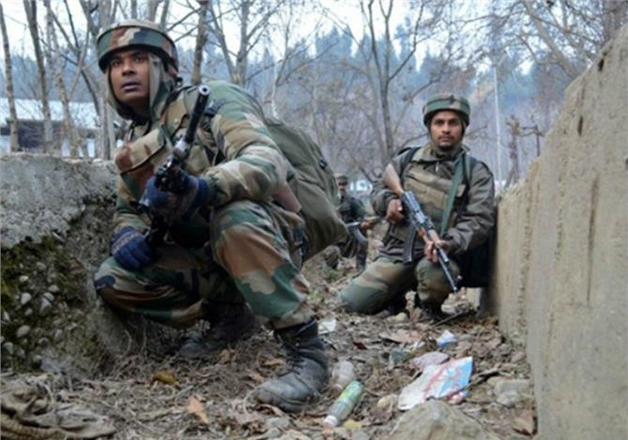 In a major breakthrough in fight against terror, security forces in Jammu and Kashmir today arrested top Lashkar-e-Taiba operative Omar Khaliq from Sopore district.
According to news agency ANI, Khaliq, a resident of the Tujjar sector, was arrested during a joint operation launched by the police and 22nd regiment of Rajputana Rifles.
Security personnel have also seized arms and ammunitions, include AK rifles and grenades, from his possession.
"He had joined the militant ranks in May 2014. An AK-47 rifle and three magazines was recovered from him," a police official said.
"His interrogation is likely to reveal vital information about LeT cadre operating in north Kashmir," the official added.
Last week, police had arrested four persons including two active members of Pakistan-based militant group Tehreek-i-Jehad-i-Islami (TJI). The group had played a key role in fuelling and sustaining the present unrest in the region. 
The arrest comes amidst a series of ceasefire violations by Pakistani forces along the Line of Control and International Border.
Meanwhile, a massive combing operation is underway in the sector after suspicious movement of suspected terrorists was reported.