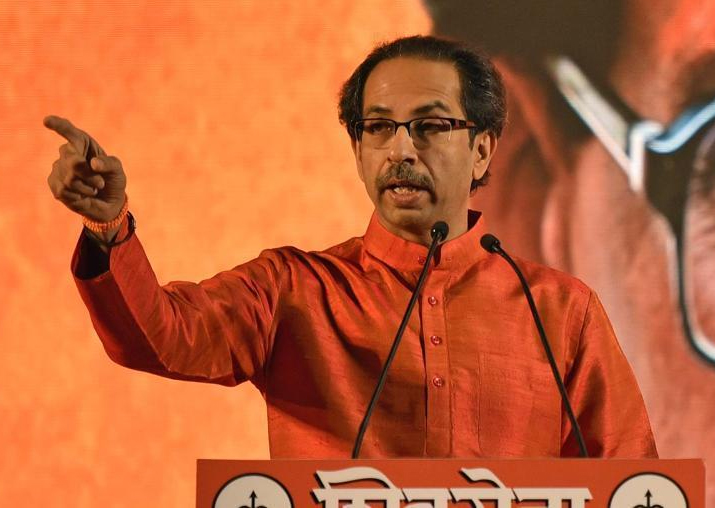 Shiv Sena chief Uddhav Thackeray on Saturday said that the judiciary should resolve the crisis itself that has taken the nation by storm following a press briefing by four senior-most judges of the Supreme Court. 
The Sena chief said that the crisis be addressed without any interference from the government as he termed the allegations made by four Supreme Court judges "disturbing".
"What happened yesterday was very disturbing. Action can be initiated against the four Supreme Court judges, but it is important to understand why they took such a step," he told media persons here. 
"All four pillars of democracy should stand independently, if they fall on each other it will collapse," he added.
Lauding the four judges of the top court who mounted a virtual revolt against the nation's chief justice, Shiv Sena chief Uddhav Thackeray said attempts were being made to make the judiciary "deaf and dumb".
"Attempts are being made to make the judiciary deaf and dumb. The question that has arisen now is if people are fulfilling their responsibilities towards the nation? Only winning elections is not administration," Thackeray said. 
Further questioning the timing of President Ram Nath Kovind's visit to the city tomorrow, Thackeray sought to know what pressing engagements he had here when the apex court was facing a crisis. 
"What is so important happening here that the president is coming to Mumbai?" he asked. 
Four senior-most judges of the Supreme Court had on Friday addressed the media, accusing the Supreme Court's administration of "not being in order" and said that their efforts to persuade CJI Dipak Misra "with a specific request" failed, forcing them to "communicate with the nation" directly.
The Congress had late Friday evening raised the matter, stressing on a "proper probe" into the mysterious death of judge BH Loya. Further, the Sena chief joined the other polical parties in demanding a probe into the death case.
"If there is anything suspicious behind the death of Justice Loya, it should come out," Thackeray said. 
Judge Loya, who was hearing a case relating to the killing of gangster Sohrabuddin Sheikh in an alleged fake shootout in which BJP chief Amit Shah was named an accused (later discharged), died of cardiac arrest in 2014. His family has raised doubts over the circumstances in which Judge Loya died and have sought an independent probe into it.