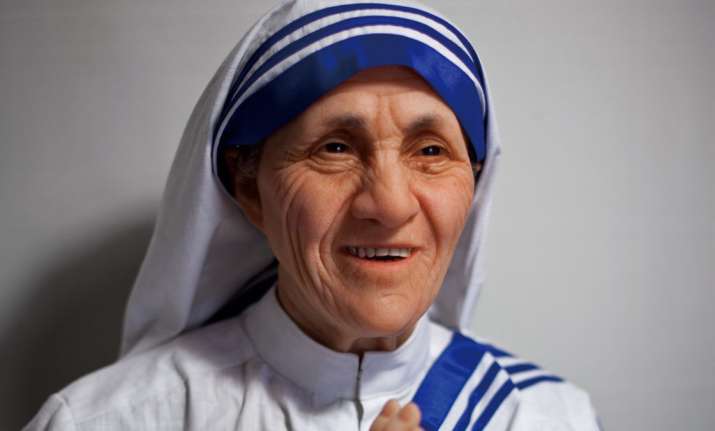 New Delhi: Approving Mother Teresa's elevation to sainthood, Pope Francis during consistory of cardinals today announced her canonisation date as September 4. The move comes after 19 years of the missionary nun's death.
The announcement of the date for Mother Teresa's canonisation comes after months of anticipation. This year will also mark a special jubilee for workers and volunteers of mercy, Catholic News Agency cited Pope Francis as saying.
Mother Teresa was born Agnes Gonxha Bojaxhiu on August 26, 1910, in Skopje, Macedonia. After joining the Sisters of Loretto at the age of 17, she was sent to Calcutta, where she later contracted tuberculosis, and was sent to rest in Darjeeling.
On the way, she felt what she called an order from God to leave the convent and live among the poor.
After she left her convent, Mother Teresa began working in the slums, teaching poor children, and treating the sick in their homes.
She died on September 5, 1997, and was beatified just six years later by Pope John Paul II on October 19, 2003.
Remembering her today on account of her elevation to Roman Catholic Saint, we have accumulated some unknown facts about Mother Teresa. Read here:
1- Born in 1910 to Albanian parents, Mother Teresa's official name was Anjeze Gonxhe Bojaxhiu. She was given Indian citizenship after 41 years in 1951.
2- Drawn towards missionary work at an early age of 12, Mother Teresa left her home when she was 18 and joined the Sisters of Loreto in Rathfarnham, Ireland. She didn't see her family after that ever.
3- She was transferred to Loreto convent in Darjeeling after having spent one year in Ireland. She also taught at St. Mary's School in Kolkata for 15 years.
4- She had herself picked up the name 'Teresa' after having committed to be a nun in 1931. She had adopted the name to honour Saint Therese of Lisieux and Teresa of Avila, respectively.
5- In 1946, on her way to Darjeeling, Mother Teresa realised that her true calling was to work among the poor and comfort them.  "I heard the call to give up all and follow Christ into the slums to serve him among the poorest of the poor," she had said.
6- Teresa gave up nun hood in 1948 to immerse herself into helping the poor. She started an open air school and a home for the dying poor and orphans in Kolkata.
7- She started the Missionaries of Charity in 1950 that is aimed at serving "the hungry, the naked, the homeless, the crippled, the blind, the lepers, all those people who feel unwanted, unloved throughout society, people that have become a burden to the society and are shunned by everyone." Today, it is there in around 120 countries with over 5,000 members.
8- She wore the 'white saree' with blue strips to honour the manual scavengers.
9- Her official title, after getting beatified in 2003, is Blessed Teresa of Calcutta.
10- When she was honoured with the Nobel Prize in 1979, she had refused the banquet and instead requested that the $ 192.000 prize money to be used for the betterment of poor in India. She received the Padma Shri in 1962.