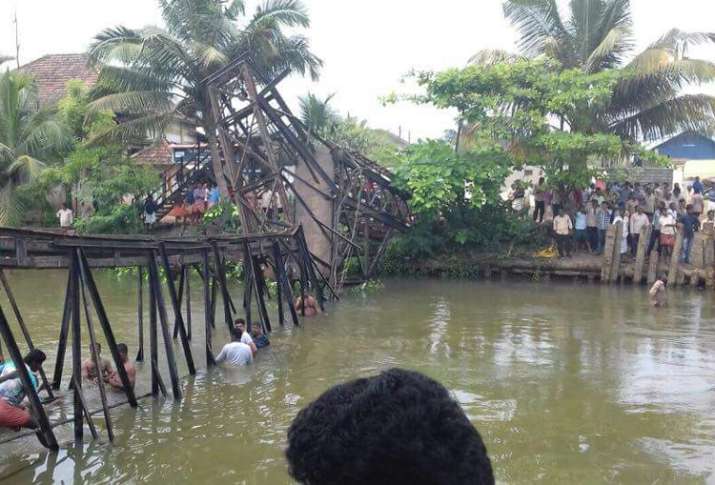 A woman died and over 30 persons were injured when an old iron bridge across a water-body and connecting two units of the state-owned Kerala Minerals and Metals Ltd (KMML) collapsed on Monday, police said.
The incident occurred around 10.45 a.m. when mostly KMML workers were using the bridge. The deceased was identified as Shyamala Devi.
The bridge had been waiting for major repair for a long time, locals said.
Those crossing the bridge were injured as iron rods fell on them. 
"Those who have been injured were immediately moved to a government hospital while some were taken to private hospitals," said a person helping with the rescue operations.