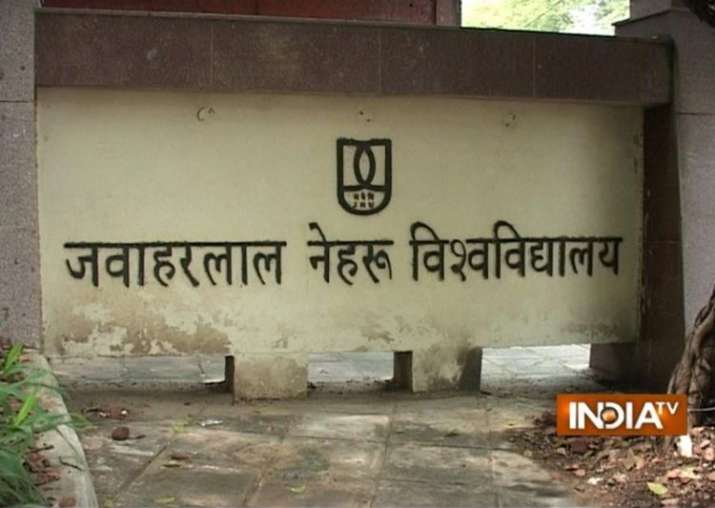 Nearly 59 per cent of the Jawaharlal Nehru University students today turned out to cast their ballots to elect new office-bearers of the students' union. This year's election assumed significance given the recent developments in the Left-dominated campus. The varsity politics has hit the headlines several times over various issues in the past few years. 
This election was predominantly a three-cornered fight between the right wing ABVP, the Left Unity of AISA, SFI and DSF, and the Birsa Ambedkar Phule Students' Association (BAPSA). 
"Since last year the BAPSA has evolved as a strong force in the varsity which is evident from their debates, support and the movements they have held," said a student. 
Seven candidates are in the fray for the post of the student's union president, which is currently held by the AISA in alliance with the SFI. 
Total 4,639, or 58.69 per cent, of 7,903 voters cast their ballots, a drop from 59.60 per cent last year, according to the JNUSU election committee. Polling was held in two phases between 9.30 am and 1 pm, and 2.30 pm and 5.30 pm. 
Out of total 8,045 students of JNU, only 7,903 students were eligible to vote for the central panel of four, whereas the remaining 142 students who have taken up certificate courses can vote only for councillors, according to the election committee. 
However, looking at the absolute numbers - this year total number of voters were just 8,045 because of seat cuts compared to last year's around 8,600 students. Though the first phase witnessed a lower voter turnout, large number of voters turned up in the second phase. The counting has begun and results are expected by early morning.