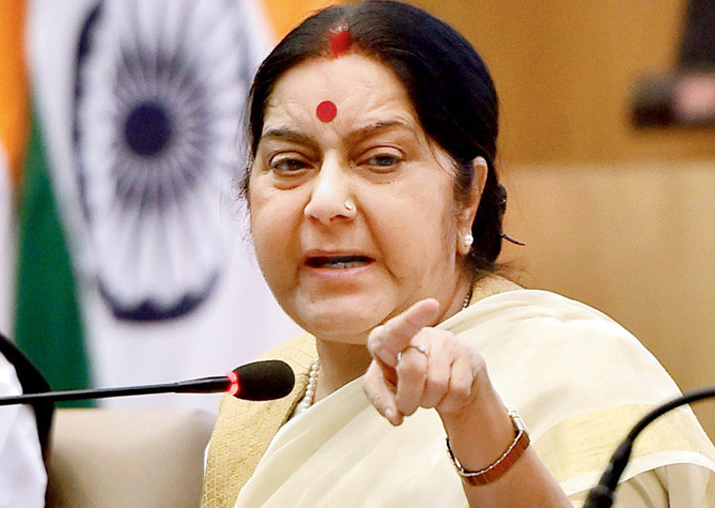 External Affairs Minister Sushma Swaraj today said that four Indians, who were in the custody of Nigerian authorities, have been released following the intervention of the Indian high commissioner there. 
Two of the four Indians had earlier taken to Twitter seeking Swaraj's intervention for their release. One of them, Viyas Yadav, had said that they were caught by the Nigerian authorities and were kept in Lagos for the past three months. 
"I am happy to inform that we have secured the return of Capt Atul Sharma, Sudhir Kumar, Balvinder Singh and Viyas Yadav to India. I appreciate the efforts of B N Reddy, Indian High Commissioner in Nigeria. We thank Nigerian authorities for their help," Swaraj tweeted. 
According to reports, the four Indians were on board a merchant vessel and were caught by the authorities there as they were looking for the ship for an earlier crime. Sharma and Kumar are from Himachal Pradesh.