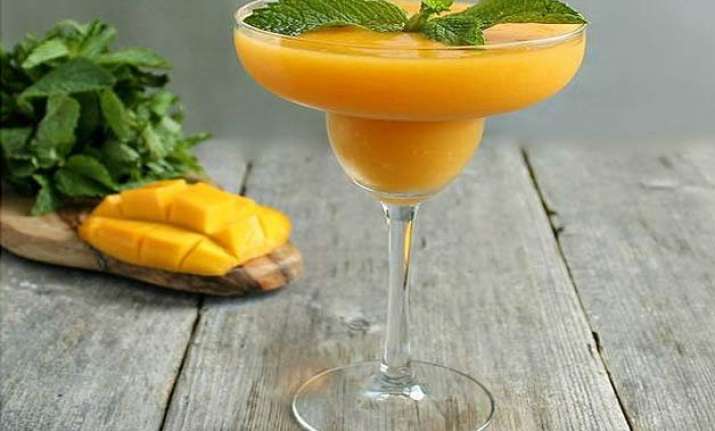 New Delhi: From juices to margaritas, mojitos and daiquiris - a twist of the king of fruits, the mango, is being used in myriad forms - sliced, cube, slushed or even frozen - in refreshing summer cocktails readily being stirred and shaken at pubs, bars and eateries.
Mango-based drinks are turning into a centerpiece of summer sips, and they are being lapped up by the young and old alike.
"From refreshing drinks to sweet tangy desserts, from the main course dishes to salads, mango makes up for each one. Being a seasonal fruit, it is also cost effective and provides ease in accessibility," Vikrant Batra, owner of Cafe Delhi Heights, told IANS.
In the scorching summer heat, these mango-based coolers, available between Rs.300 and Rs.550 on an average, are turning out to be one of the most refreshing ways to stay cool.