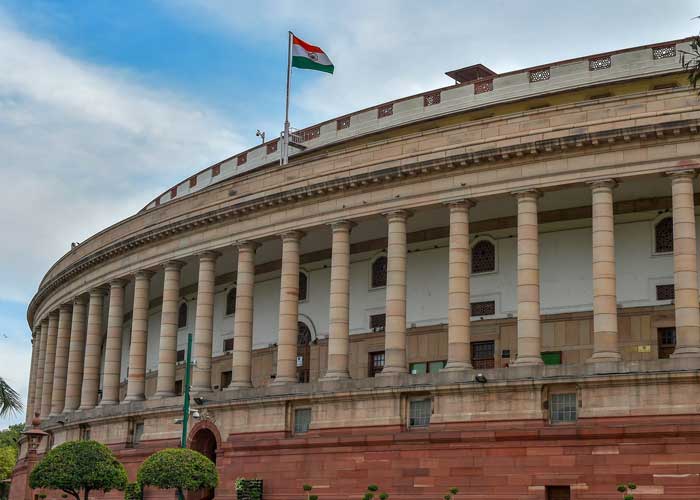 Lok Sabha elections 2019 will begin on April 11 and continue for over a month till May 19 across seven phases, followed by counting of votes on May 23, the Election Commission announced on Sunday, kick-starting a mega electoral battle where the BJP will pitch for a re-election of the Modi government amid the Opposition's efforts for a united fight to unseat it.
The polling will be held on April 11, April 18, April 23, April 29, May 6, May 12 and May 19 for 543 Lok Sabha seats across the country in which nearly 90 crore voters would be eligible to vote, Chief Election Commissioner Sunil Arora said.
Twenty-two states and union territories (UTs), including Andhra Pradesh, Tamil Nadu and Telangana, will have Lok Sabha election in a single phase while it will be spread across seven phases in Uttar Pradesh, Bihar and West Bengal. 
Karnataka, Manipur, Rajasthan and Tripura will have Lok Sabha election in two phases, while Assam and Chhattisgarh will have three-phase polling.
Four states -- Jharkhand, Madhya Pradesh, Maharashtra and Odisha -- will have elections in four phases. Jammu and Kashmir will have five-phase voting. 
Here is the table: 
| | | |
| --- | --- | --- |
| States/UTs | Voting Dates | Total No. of Lok Sabha Seats |
| Andhra Pradesh | 11 April | 25 |
| Arunanchal Pradesh | 11 April | 02 |
| Assam | 11, 18 & 23 April | 14 |
| Bihar | 11, 18, 23, 29 April & 6, 12 ,19 May | 40 |
| Chhattisgarh | 11, 18 & 23 April | 11 |
| Goa | 23 April | 02 |
| Gujarat | 23 April | 26 |
| Haryana | 12 May | 10 |
| Himachal Pradesh | 19 May | 04 |
| Jammu & Kashmir | 11, 18, 23, 29 April & 6 May | 06* |
| Jharkhand | 29 April & 6, 12, 19 May | 14 |
| Karnataka | 18 & 23 April | 28 |
| Kerala | 23 April | 20 |
| Madhya Pradesh | 29 April & 6,12, 19 May | 29 |
| Maharashtra | 11, 18, 23 & 29 April | 48 |
| Manipur | 11 & 18 April | 02 |
| Meghalaya | 11 April | 02 |
| Mizoram | 11 April | 01 |
| Nagaland | 11 April | 01 |
| Odisha | 11, 18, 23 & 29 April | 21 |
| Punjab | 19 May | 13 |
| Rajasthan | 29 April & 6 May | 25 |
| Sikkim | 11 April | 01 |
| Tamil Nadu | 18 April | 39 |
| Telangana | 11 April | 17 |
| Tripura | 11 & 18 April | 02 |
| Uttar Pradesh | 11, 18, 23, 29 April & 6, 12, 19 May  | 80 |
| Uttarakhand | 11 April | 05 |
| West Bengal | 11, 18, 23, 29 April & 6, 12, 19 May | 42 |
| Andaman & Nicobar | 11 April | 01 |
| Chandigarh | 19 May | 01 |
| Dadar & Nagar Haveli | 23 April | 01 |
| Daman & Diu | 23 April | 01 |
| Lakshdweep | 11 April | 01 |
| Delhi | 12 May | 07 |
| Puducherry | 18 April | 01 |
(With inputs from PTI)