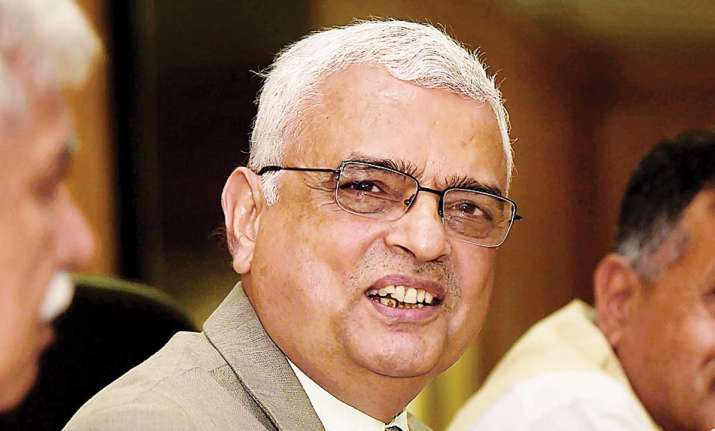 Chief Election Commissioner (CEC) OP Rawat on Wednesday made it clear that an exclusion from National Register for Citizens (NRC) list would not automatically result in the removal of names from the electoral rolls.
It said the registration of voters is decided by the election laws.
"This is a draft NRC. After this, in the next one month all these 40 lakh individuals will be informed about the reasons why their names were not included. Thereafter they can file their claims and objections and after decision on the claims, final list of NRC will be published," Chief Election Commissioner (CEC) OP Rawat told news agency PTI.
In the days to come, the Assam's chief electoral officer will give a factual report on various aspects related to the publication of the final draft NRC, said the CEC and added that those excluded from the NRC would not be automatically removed from the electoral rolls of the state as registration as a voter governed by three criteria as under the Representation of the People Act, 1950.
First, they need to be an Indian citizen, secondly, on January 1 of the year of enrolment, they should be above 18 years of age and third, they should ordinarily be a resident of the legislative assembly constituency in which enrolment as a voter is wanted.
"The EC, with its objective of 'no voter to be left behind', has asked CEO Assam to coordinate closely with State Coordinator NRC so as to ensure that all eligible persons are included in Electoral Roll during Summary Revision 2019. This way a final Electoral Roll will be published on January 4, 2019, to be used for general elections 2019," Rawat had said on Tuesday, the news agency reported.
Earlier this week, the complete draft of the NRC has included 2,89,83,677 people out of a total 3,29,91,384 applicants. However, names of around 40.07 lakh applicants did not figure in the list.
(With PTI inputs)