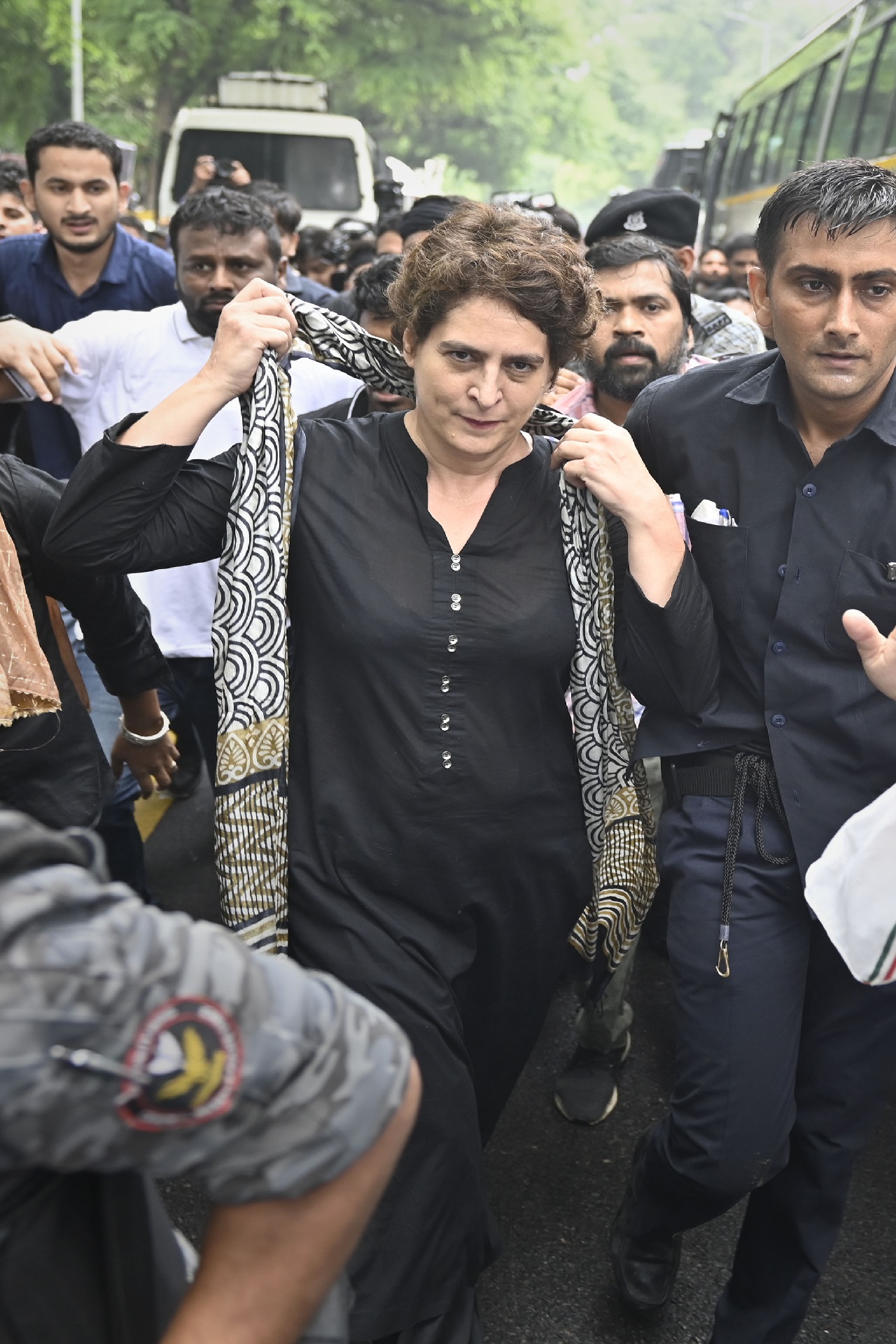 Congress' 'black' protest
Image Source : pti
Congress called for a mass protest in Delhi against the price rise, unemployment and the Goods and Services Tax (GST) hike on essential items.
Image Source : pti
Wearing black ribbons, the Congress workers gathered at the party headquarters in the morning. They were stopped by police when they tried to march towards the Raj Bhawan around 11:30
Image Source : pti
The protest began near the All India Congress Committee (AICC) office, a senior police officer said.
Image Source : pti
The Delhi Police have imposed Section 144 CrPC in the entire area of the New Delhi district except for Jantar Mantar.
Image Source : pti
Rahul Gandhi alleged that India is witnessing the "death of democracy" and anybody who raises people's issues and stands against the onset of dictatorship is "viciously attacked" and put in jail.
Image Source : pti
New Delhi Deputy Commissioner of Police Amrutha Guguloth got injured in the hand during the protest and was given first aid treatment,
Image Source : pti
Congress general secretary Priyanka Gandhi was detained and was subsequently put in a vehicle forcibly by police and taken away.
Image Source : pti
Police had put up barricades on the routes leading to the Raj Bhawan, the official residence of the governor, from the Uttar Pradesh Congress Committee (UPCC) headquarters.
Image Source : pti
In a video from inside the police vehicle shared by the Congress party, Priyanka Gandhi said they think that by showing force they can silence us and force us into a compromise.
Image Source : pti
Senior leaders Rahul Gandhi, Priyanka Gandhi Vadra, were detained by police
Image Source : pti