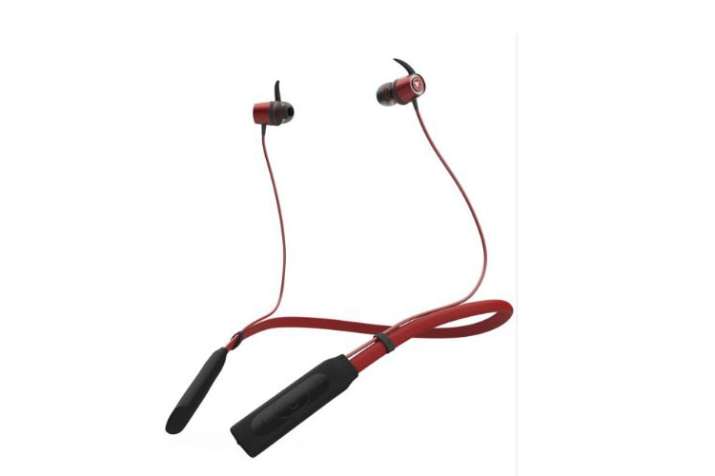 Wing Lifestyle has launched its Wing Arc earphones in India. Apart from rich acoustic experience, the Wings Arc come in four colour options of black, red, blue, and pink. The Wings Arc earphones come with behind the neck design that can be worn when listening to music or not.
Also, read: Lenovo EGO smartwatch with 20 days of battery life and heart rate monitor launched in India
The earphones vibrate on the neck during incoming calls and come with a magnetised design that joins together to create an attractive necklace around the neck. The earphones come with control panel rests on the left and can be worn at work, gym, or travelling.
It comes with up to 10 hours of playtime with just 1.5 hours of charging and offer 250 hours of battery on standby mode. The Wing Arc comes with a built-in microphone that can easily connect to Android, Apple, or Windows devices. The earphones come with Neodymium drivers that offer clean, deep bass, and clear vocals. The Wings Arc earphones price in India is Rs 1,799.
Speaking about the launch of the Wings Arc  Nishit Sharma, Founder of Wings said "I'm excited to reveal details about this product to a wide audience. The Wings Arc is the perfect earphone for music lovers who are also conscious of the need to look their best. I'm thrilled that the Wings Arc is a part of our product stable because it's much more than an accessory; it's an expression of style advertising individuality and substance to the world. Certainly, the quality of music heard using the Wings Arc is unbeatable and because music lovers in India love base, I'm confident they'll fall in love with the Wings Arc as well." 
Also, read: Apple iPhone XR 2019 renders leaked, to get dual rear cameras and 6.1-inch display