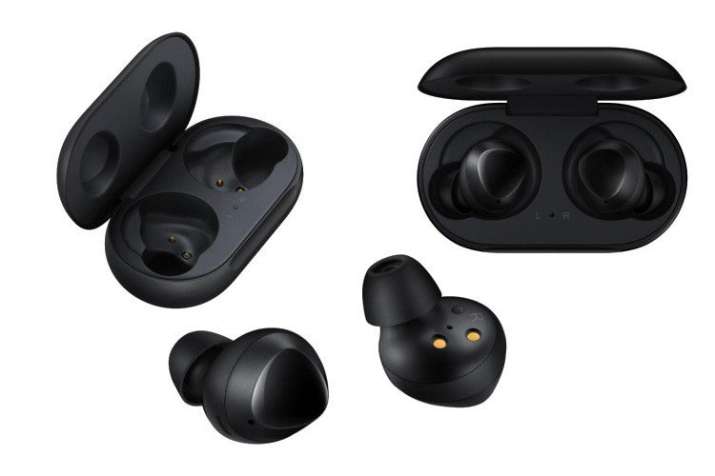 Looking at the past Samsung flagship launches, the company has always offered premium headphones with its phone and seems like the Samsung Galaxy S0 will be no exception as the company is likely to launch new Galaxy Buds with the phone.
Also, read: Vivo announces its new sub-brand for smartphones called IQOO
The new Galaxy Buds can be wirelessly charged with the Galaxy S10 but compared to the Gear IconX (2018), the new Galaxy Buds will have a smaller battery and its case will offer 252mAh more. 
Considering the 82mAh battery size of the Gear IconX (2018) that also the 340mAh capacity in the case, the Galaxy Buds feel short on power but will be chargeable using the reverse wireless charging of Galaxy S10. The buds can also be used without having to connect it to any phone.
The Galaxy Buds can be used in standalone mode and will have an offline storage capacity of 8GB that can store around 2000 songs. It will also get Bluetooth 5.0 and are touted to come with swear resistance rating of (IPX2).
Samsung will be unveiling the Galaxy Buds along with the Galaxy S10 line up that would sell as a promotional bundle or a pre-order package for some countries and should be available for purchase separately somewhere around March.
Also, read: Swiggy set to start deliveries for home essentials, groceries and more, from stores in your city