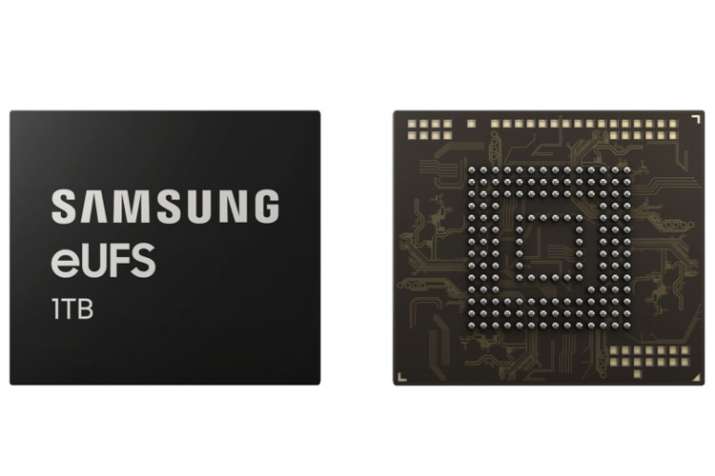 Samsung announces the mass production of its first 1TB flash storage for the next-generation mobile devices. The chip utilizes 16 stacked layer of 512GB of V-NAND chips and uses the same 11.5mm x 13.0mm package like the 512GB version, backed with a newly developed proprietary controller. 
With this users will be able to store up to 260 10 minutes videos in 4K UHD (3840×2160) format in comparison to 64GB eUFS that stores 13 videos.
The new chip comes with a sequential read speed of up to 1000 MB/s along with the sequential write speed of 260 MB/s. The company plans on expanding the production of the fifth-generation 512Gb V-NAND at the Pyeongtaek plant in Korea in the first half of 2019 that will bring 1TB eUFS to smartphones.
Samsung had previously launched the 512GB internal storage variant in the Samsung Galaxy Note 9 and now the company plans on launching the Galaxy S10+ next month with 1TB storage that could also come with 12GB of RAM.