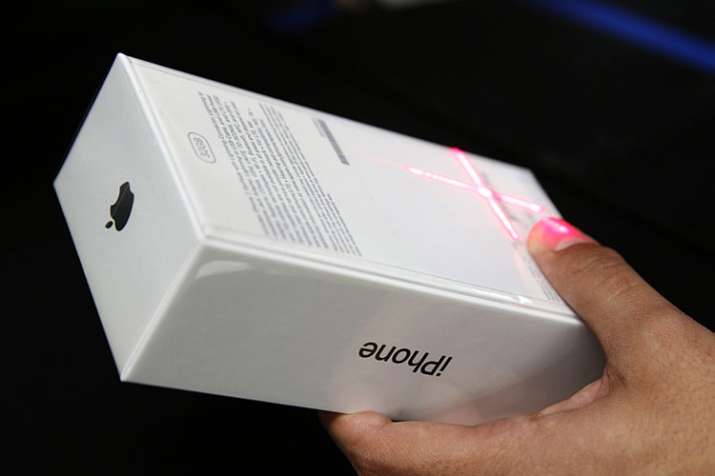 Even before the new line up of Apple's 2018 iPhone lineup would actually release, a report points to a fact that there would actually be three phone coming this September. Considering all the buzz around the new 2018 iPhones, there are rumours that point to the fact that these three respective phones could be called iPhone Xs, iPhone Xs Plus and iPhone Xc. 
The iPhone Xs touted to be the iPhone X successor would come with a 5.8-inch OLED display, whereas the iPhone Xs Plus would be a larger variant with  6.5-inch OLED display and the iPhone Xc is the cheaper variant that will sport a 6.1-inch LCD display. 
With the launch just around the corner, that will be unveiled on 12th September at the Steve Jobs Theater in California at a special event, there has been an image that has surfaced online, which endorses a 2018 iPhone lineup with two SIM card support.
The image has been spotted by Tech Carving on the Chinese website Weibo that points to a promotional poster from telecom operator China Telecom, which shows an iPhone model with a dual-SIM slot.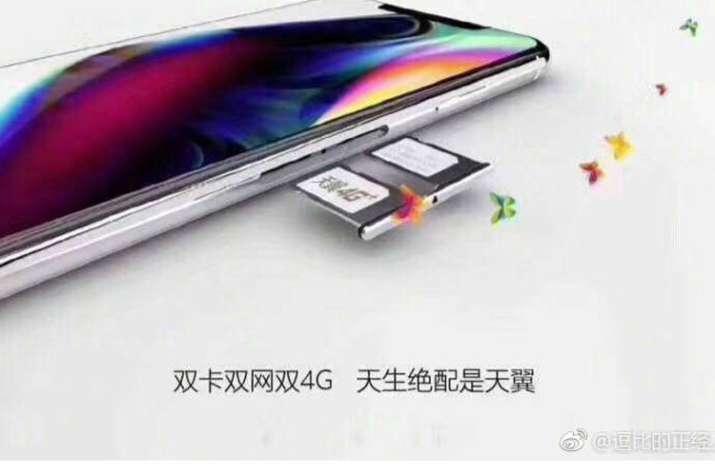 Also, read: No in-display fingerprint sensor for upcoming iPhones: Report
If this happens to be true, this will be for the first time that there will be an iPhone with two SIM slots. But so far there is no confirmation if this dual SIM model would be making its way out of China for the global market, as there have been earlier reports that this could be a China-exclusive model. Moreso, there are no concrete reports as to which of the three devices would get a dual SIM slot. For that, all we can do is wait till the official launch that happens on Wednesday.
Considering what could the pricing be, another leak suggests that the iPhone Xs would come priced at CNY 7,388 (Rs. 77960 approx), iPhone Xs Plus at CNY 8,388 (Rs. 88512 approx) and iPhone Xc at CNY 5,888 (Rs. 62131 approx).