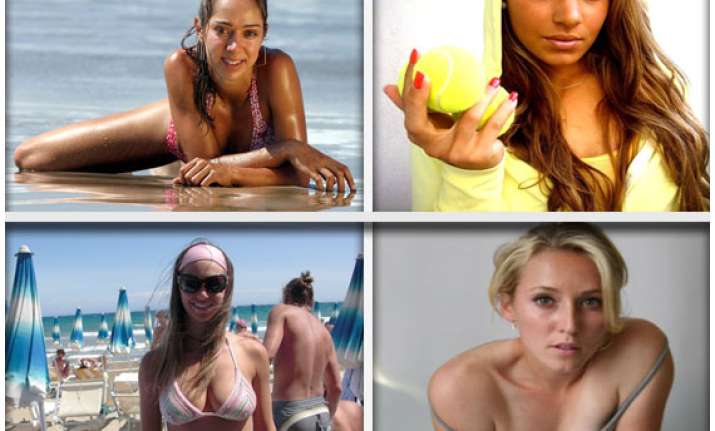 New Delhi: The women's WTA Tennis Series features a multitude of beautiful, glamorous and sexy female players.



If you're not a huge women's tennis fan, you might only know a handful of players currently active on the WTA Tour.

It's not your double fault that most female's forehands fall out of your bounds

The following is a gallery in tribute to these little known fantastic ladies that grace tennis courts around the world in Grand Slams, Opens and other tournaments of the womens WTA tour.