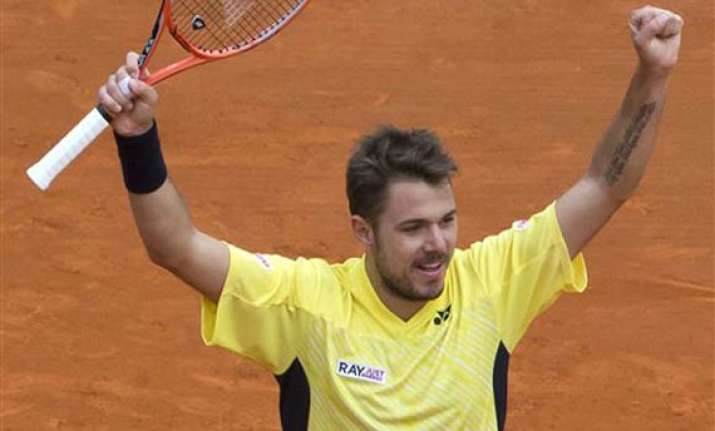 MONACO: Australian Open champion Stanislas Wawrinka reached the Monte Carlo Masters final after beating Spaniard David Ferrer 6-1, 7-6 (3) on Saturday to set up a possible all-Swiss decider against Roger Federer.
Although the third-seeded Wawrinka made a string of unforced errors -- 40 compared to 12 for Ferrer -- he hit far more winners (31-8) in beating Ferrer for the third straight match.   
Sixth-seeded Ferrer looked in good form when he beat eight-time champion Rafael Nadal in Friday's quarterfinals, but was unable to withstand Wawrinka's aggressive approach, and spent much of the match pinned behind the baseline.   
Wawrinka remains on course for his third title of the season, the fourth of his career on clay and his first in any Masters event.   
Federer plays defending champion Novak Djokovic later Saturday.