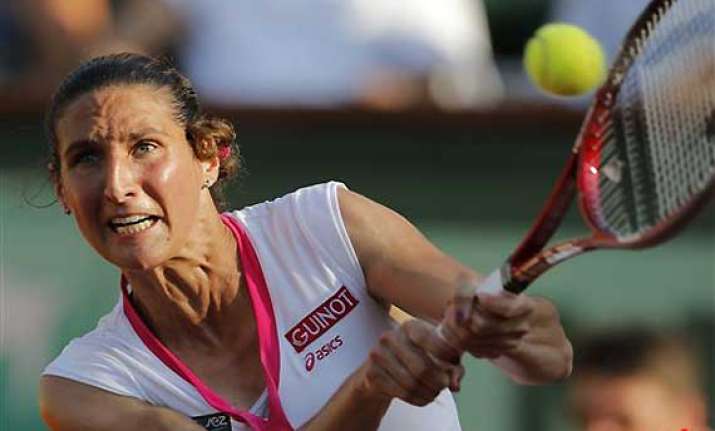 Paris, June 1: That stunning victory over Serena Williams took a lot out of Virginie Razzano. So much that she lost her next match at the French Open.
Two days after becoming the only woman to beat Williams in the first round of a Grand Slam tournament, the 111th-ranked Razzano bowed out at Roland Garros, beaten by Arantxa Rus of the Netherlands 6-3, 7-6 (3) on Thursday.
Razzano said Rus "was more fresh" than she was.
The Frenchwoman's win against Williams ended in the evening Tuesday, and plenty of media obligations followed, so she wound up only getting a few hours of sleep. Still, it was worth it.
Razzano called beating Williams "splendid" and said that match proved "I'm a fighter on the court."