Follow us on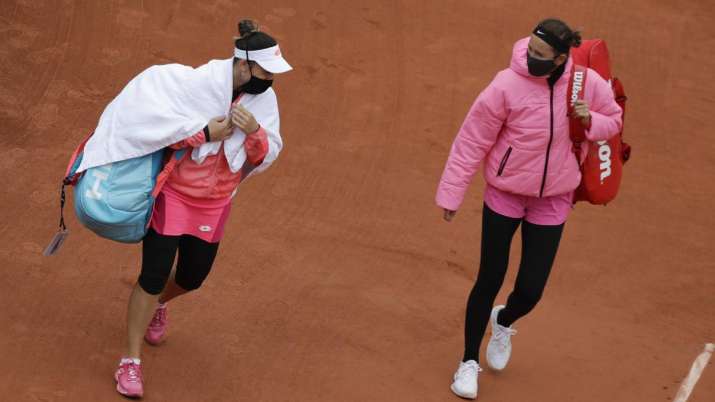 Less than an hour into the French Open, cold and damp conditions at the major that has been postponed from its usually more pleasant spot in May and June are causing grumbling and a temper outbreak from Victoria Azarenka.
The No. 10 seeded Azarenka fumed when match officials didn't immediately send her and first-round opponent Danka Kovinic back to the locker-room during a rain interruption Sunday on the Suzanne Lenglen court.
Azarenka was leading 2-1 in the first set when a match supervisor asked them to wait on their courtside seats for a few minutes to see if the falling rain would pass.
Azarenka boiled over.
"I am going to get frozen," she complained. "No. I'm not waiting here a couple of minutes because I'm cold. It's eight degrees, eight degrees, I live in Florida, I am used to hot weather."
Wrapped up in a puffy pink coat, Azarenka asked Kovinic if she wanted to wait on court. The 74th-ranked player from Montenegro agreed that she did not.
"It's ridiculous. It's too cold," Azarenka grumbled, before walking off court. "What's the point? Sitting here like ducks."