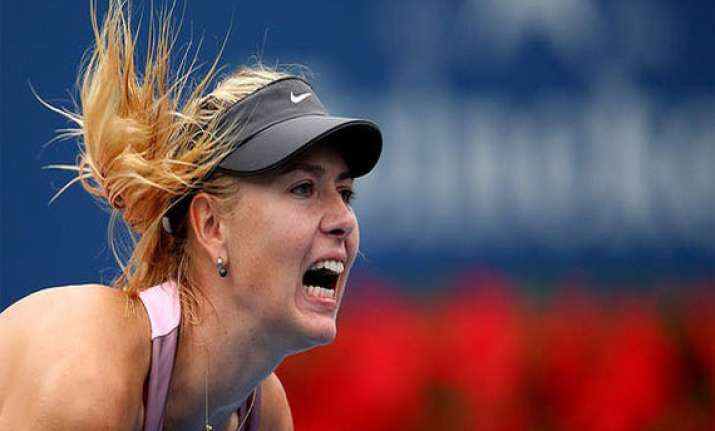 Brisbane, Dec 27: Maria Sharapova has assured organizers of the Brisbane International tennis event that she will start her Australian Open preparations at the tournament despite her withdrawal from a South Korean exhibition this week with a neck injury.
The No.2-ranked Sharapova was scheduled to play Caroline Wozniacki in Seoul on Friday, but pulled out on Wednesday with a strained neck muscle and later apologized to her South Korean fans on Facebook.
Brisbane tournament director Camerson Pearson said Thursday that Sharapova's manager had contacted him and said the four-time Grand Slam singles winner and reigning French Open champion would arrive in Brisbane on Friday, two days earlier than planned.
Serena Williams is also among the entries in Brisbane.