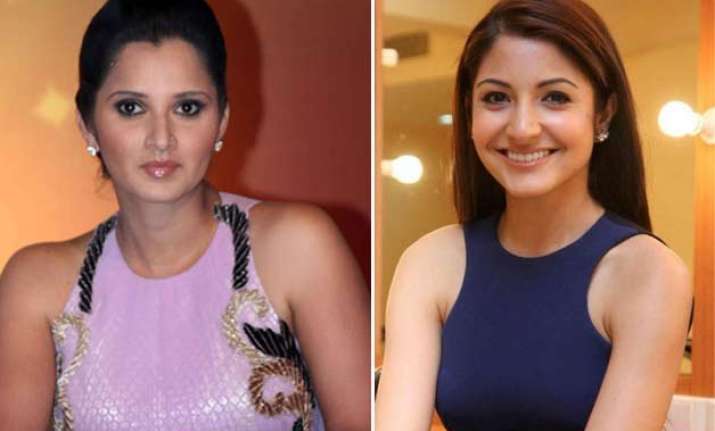 New Delhi: Tennis star Sania Mirza has openly come out  in defence of Bollywood actress Anushka Sharma, lady love of Team India player Virat Kohli, and said that it is wrong to blame her for the failure of Virat and India's defeat at the hands of Australia.
After India lost the Cricket World Cup semifinal match to Australia, cricket fans blamed Anushka for distracting Kohli who only could score only one run in the match. Sania wrote on his Twitter account, "Blaming and joking bout Anushka??cz a woman can ONLY be a distraction and not a strength? Wht bout d other times we won or Virat made a 100?"
Believing that Anushka is responsible for the defeat, angry cricket fans even burned her posters in many cities. Social Media is flooded with memes and jokes about Anushka and Virat and how Anushka played a role in the team's defeat.
Annoyed over the jokes, Sania further tweeted, "Soo damn annoying.. some people seriously need to get a life and find a sense humour too..cause THIS is definitely not funny.."
Expressing her satisfaction with the Indian cricket team's performance, Sania tweeted, "We can't win everything ,every time.. I am Proud of our team and the way they played with pressure throughout..better luck next time.."
Sania, an ace athlete herself who is married to Pakistani cricketer Shoaib Malik, said that players feel worse than fans after losing a match. Her tweet read, "Ever thought how the players feel themselves after a loss when people who haven't played, feel sooo bad? Promise u,we feel worse than u.."