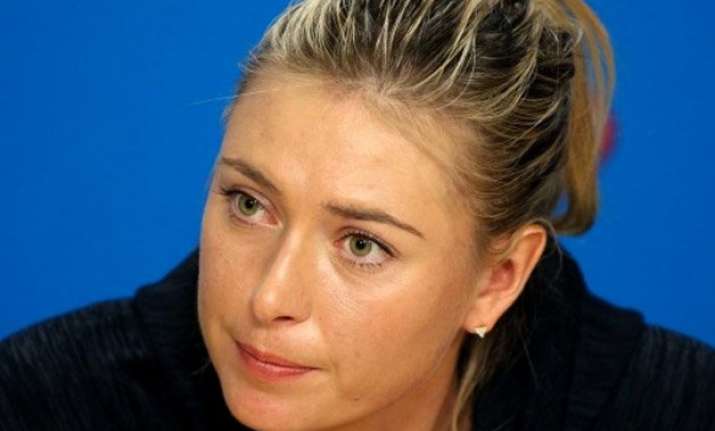 New Delhi: In a severe blow to Russian tennis star Maria Sharapova, three of the top sponsors – Tag Heuer, Nike and Porsche – have suspended their ties with her post her admission of failing a doping test.
Maria on Monday said she tested positive in an in-competition test at the Australian Open, where she lost to Serena Williams in the quarterfinals.
In serious consequences of her disclosure, Sharapova has lost hold of the huge money-spinning endorsements.
Swiss watch brand Tag Heuer issued a statement saying that its deal with the tennis star will not be renewed after its previous contract with her expired at the end of 2015.
Following the footsteps of Tag Heuer, US sportswear maker Nike too dismissed her as their brand ambassador. "We are saddened and surprised by the news about Maria Sharapova. We have decided to suspend our relationship with Maria while the investigation continues," Nike said in a statement."
The latest brand to announce Maria's exit is the luxury carmaker Porsche. "We regret the current news about Maria Sharapova. Until further details emerge and we are able to analyse the situation, we have decided to suspend planned activities," it said.
The five-time major champion made the announcement at a news conference Monday in Los Angeles.
"I have no one to blame but myself. But at the end of the day, everything that you do is about you," Sharapova said.
"I have been very open and honest about many things, I take great responsibility in my job ... I made a huge mistake," she added.
Sharapova said she tested positive for meldonium, which she has been taking for 10 years for health issues. Meldonium became a banned substance from January this year.
The Russian tennis star is also thought to be the world's highest-paid female athlete due to her extensive business ventures and endorsement deals. Forbes estimated her earnings at $29.5 million for 2015, with $23 million from off-court ventures.
She has been among the best players of her generation since bursting onto the scene as a 17-year-old Wimbledon champion in 2004, beating Williams in the final. She won the U.S. Open in 2006 and the Australian Open in 2008 before finally completing the career Grand Slam with French Open titles in 2012 and 2014.