Follow us on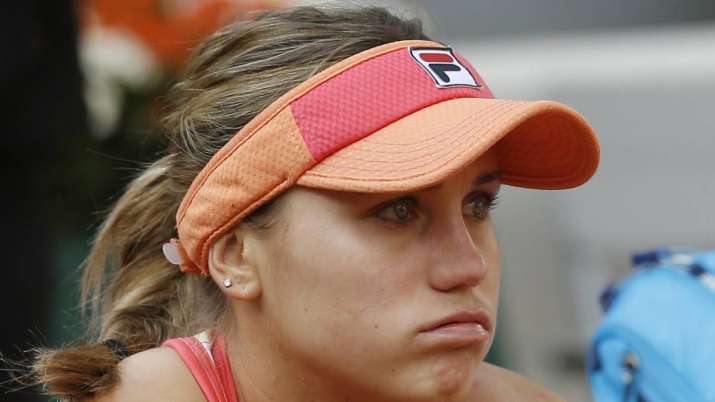 Sofia Kenin found out what it feels like to win a Grand Slam final at the Australian Open in February. Now she knows how it feels to lose one.
While French Open champion Iga Swiatek was doing a TV interview right after Saturday's title match, Kenin said, "I was just sitting on the bench and crying. Obviously I had a lot of emotions. I tried my best to not cry in the speech and everything."
Kenin, a 21-year-old who lives in Florida, went a tour-best 16-2 in Grand Slam play in 2020, with a fourth-round showing at the U.S. Open in addition to getting to the last matches at Melbourne Park and Roland Garros.
But she was hampered by her upper left leg during her 6-4, 6-1 loss to 19-year-old Swiatek.
Kenin initially hurt herself during practice last weekend and the leg acted up again Saturday.
"After the first set, I just felt it was so tight, I couldn't move," Kenin said.
She left the court for a medical timeout to get the leg wrapped while trailing 2-1 in the second set and wouldn't win another game.
"I wish I would have held that beautiful trophy," she said afterward. "Yeah, it's not easy standing (there) when you were so close to win the title and you lost it."